I just bought an air fryer and the first thing I made was air fryer chicken legs. These little drumsticks were crispy on the outside, perfectly juicy on the inside, and easy to make. Try out this easy recipe ASAP!
This air fryer chicken legs recipe is perfect for a quick weeknight dinner. I love my new air fryer because I can make a quick, family-friendly meal that I know is healthy.
You can make drumsticks or chicken legs so many different ways, but this recipe has no bread coating and is smothered in a delicious BBQ sauce. You can season the chicken legs however you like, but I love to cook them first with a dry rub and then slather them in sauce.
What is an air fryer?
An air fryer is a kitchen appliance that is essentially a convection oven. It uses hot air and a condensed space to cook food quickly while making it crispy. You only need to spray the food item with a little coconut oil or cooking spray to get a crispy result.
Air Fryer Tips:
Preheat the air fryer for a few minutes before you put in your food.
Spray your food with cooking spray to get a nice, crispy crust.
Use the crisper basket and/or rack to crisp the whole surface area of the food.
Don't overcrowd the basket.
Save the sauce for the last part of cooking so as not to dry it or burn.
What BBQ sauce should I use?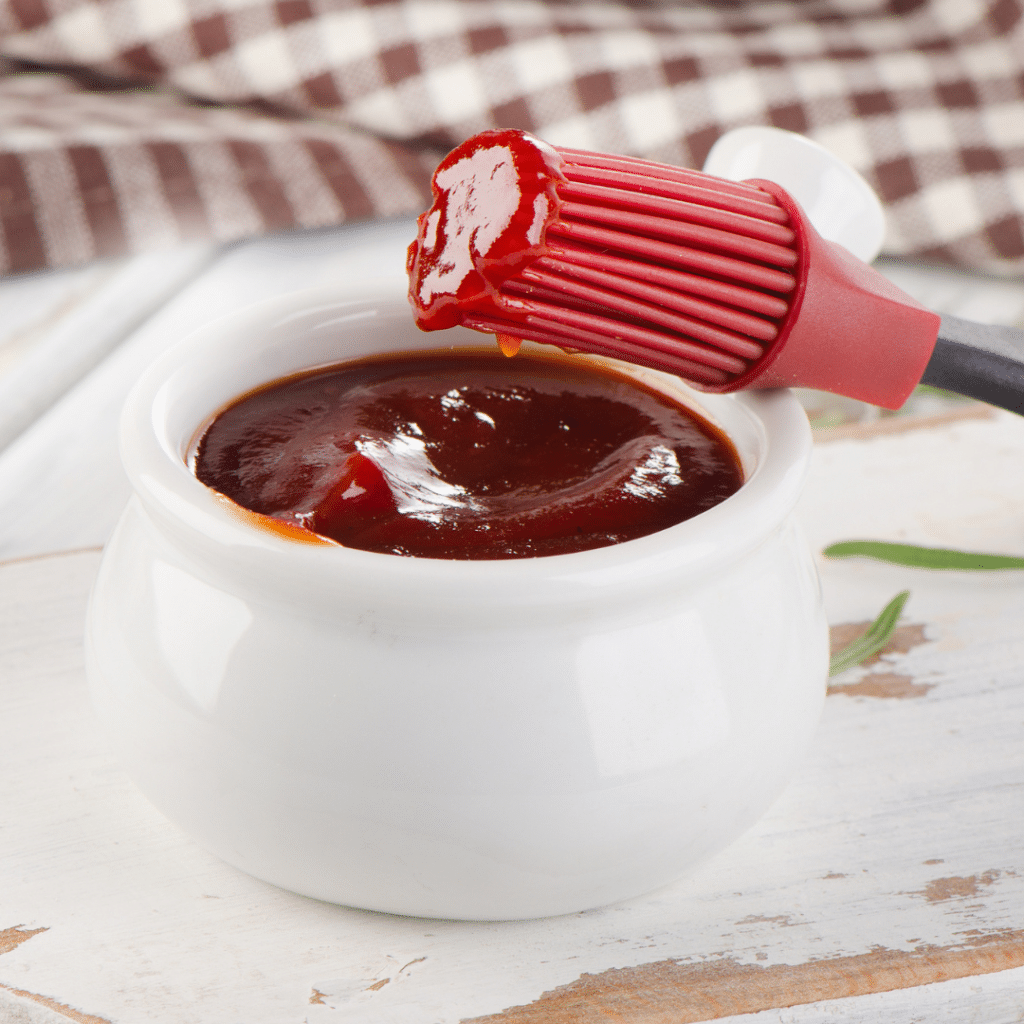 For a convenient and quick meal, I use Stubb's BBQ sauce. The flavor is smoky, yet slightly sweet, and it creates an amazing, crispy crust on this recipe. You can use any BBQ sauce you would like or even make your own.
How long to cook chicken legs in an air fryer?
These little drumsticks cook in about 20 minutes in the air fryer. To see if the meat is fully cooked, you can use an instant read thermometer to check the internal temperature of the chicken leg. This is easily done by placing the thermometer probe in the center of the chicken leg (do not touch the bone) to register the temperature. If the temperature is at least 165°F, the chicken leg is done. If the thermometer doesn't register 165°F, cook them in the air fryer a little longer. About 5 minutes should do.
I promise these will be the easiest chicken drumsticks you will ever taste. If you need some yummy sides to serve with my air fryer chicken leg recipe, try my 5 Ingredient Instant Pot Classic Mac and Cheese or my Classic Cheesy Funeral Potatoes.
How to cook chicken legs in an air fryer: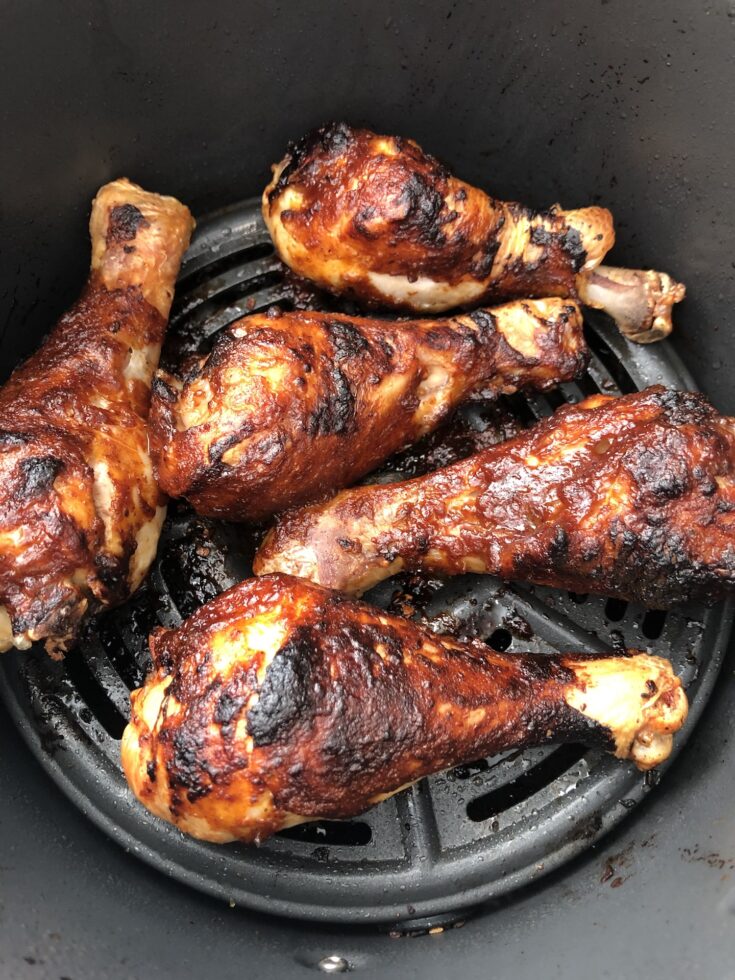 Yield:

Serves 2
Air Fryer Chicken Legs
Crispy, BBQ chicken legs or drumsticks are a great option for a quick and healthy dinner.
Ingredients
5 chicken Legs (drumsticks)
Coconut Oil Spray
McCormick's Smokehouse Maple Seasoning
Stubb's Sticky Sweet BBQ Sauce or BBQ sauce of choice
Instructions
Preheat the air fryer prior to use by turning it on.
Place the chicken drumsticks into the air fryer basket and spray with cooking spray.
Season with dry rub seasoning and cook on air fry at 390°F for 15 minutes.
Baste with BBQ sauce halfway through and shake the basket.
Baste again the last 5 minutes of cooking.
Serve with extra BBQ sauce.
Notes
You can check to see if the chicken is done by taking the internal temperature. If it reads 165°F or above, it is cooked through.
Recommended Products
As an Amazon Associate and member of other affiliate programs, I earn from qualifying purchases.