Homemade taco seasoning is so easy to make and so much healthier for you, too! This recipe combines just 5 ingredients to make a delicious homemade taco seasoning mix.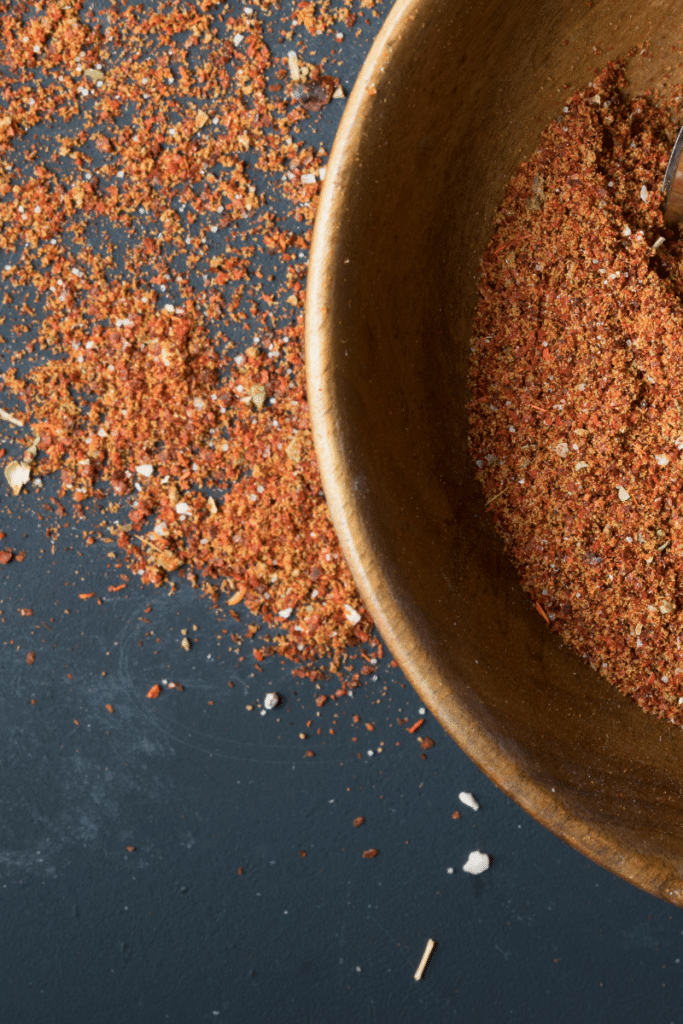 Taco seasoning is one of the most used spice mixes in my home. We do tacos almost every week. This easy homemade taco seasoning mix is cheaper than buying the packets of taco seasoning, has no additives like some of the packets, and it's so darn tasty!
Tacos are almost a weekly occurrence at our house, which means we go through a lot of taco seasoning.
Did you know most packaged taco seasonings have additives like preservatives and anti-caking ingredients. I don't know about you, but I don't want those ingredients in my taco mix.
That's why I love making it myself. It's quick to make and only takes a handful of ingredients. These are ingredients you probably have on hand already too!
What Seasonings Do You Use To Make Taco Seasoning:
You only need 5 ingredients to make this seasoning mix. When dealing with herbs and spices make sure to always check the expiration date. They can loose their flavor if expired.
Also try to buy good quality spices. Some cheaper brands just won't give you as strong of flavors because they use spices that are lesser quality.
chili power
garlic salt
cumin
dried oregano
real salt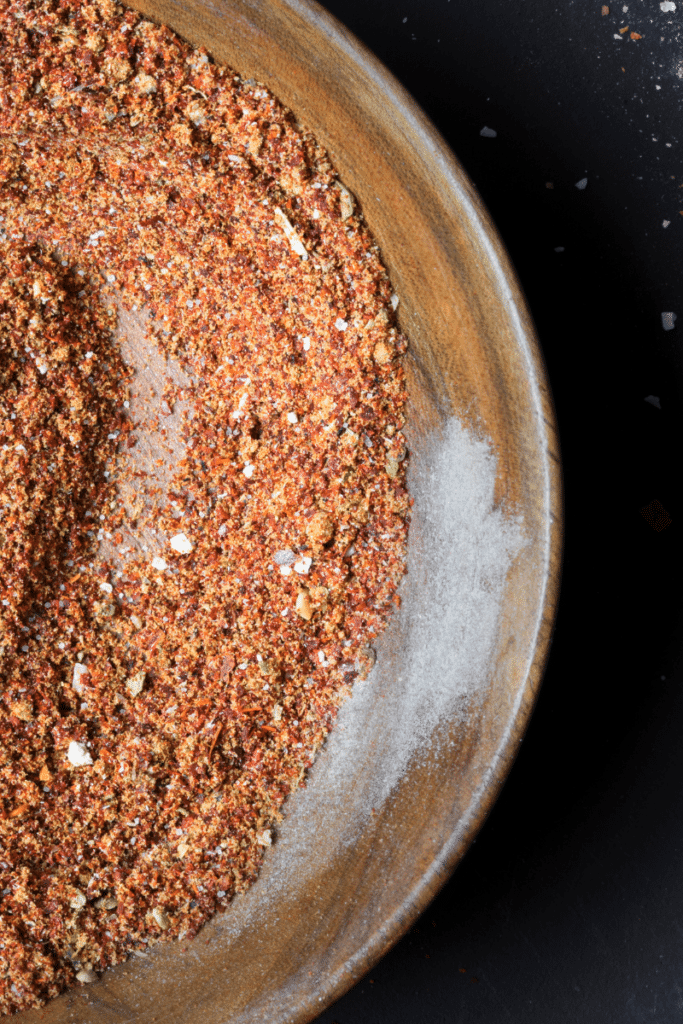 Recipes That Use This Taco Seasoning:
I love using this homemade seasoning in so many recipes. One of my favorite simple ways is to sprinkle it on top of freshly baked or fried tortilla chips. You can even add a little to the tops of taquitos too!
Here are some of my favorites.
Instant Pot Barbacoa Shredded Beef Nachos
The Best Cauliflower Taco Meat
Sweet Potato Tacos with Lime Crema
How to Store Homemade Taco Seasoning:
I make a large batch of taco seasoning and keep it in an air tight container.
You can even store it in an old taco seasoning bottle if that makes it easier on you to remember. Just keep making new batches when you need more.
This taco seasoning stays good as long as you keep it air tight.
How to make homemade taco seasoning: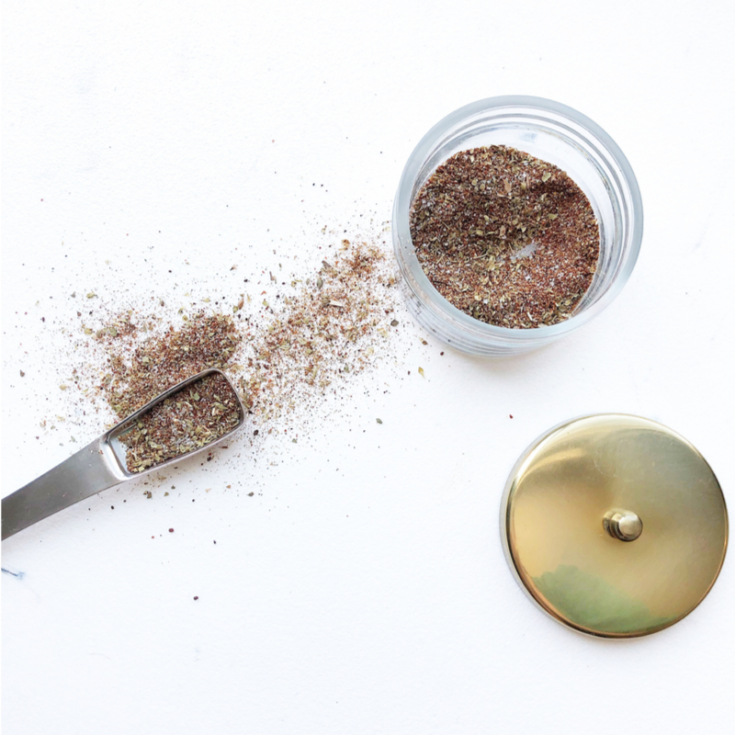 Make Your Own Taco Seasoning
Make your own taco seasoning with this easy homemade recipe! You only need 5 ingredients and 5 minutes!
Ingredients
1 Tablespoon + 1 Teaspoon Ground Cumin
2 Teaspoons Chili Powder 
1 Tablespoon + 1 Teaspoon Garlic Salt
2 Teaspoons Kosher or Real Salt
1 Tablespoon + 1 Teaspoon Dried Oregano
Instructions
Combine all ingredients in a small bowl. Store in an airtight container.
Recommended Products
As an Amazon Associate and member of other affiliate programs, I earn from qualifying purchases.