Need some fun St. Patrick's Day ideas or family traditions? These easy ways to celebrate St. Patrick's Day will be memorable for your kids and keep you sane.
All my life I was told by my grandmother (on my Dad's side) that she was 100% Irish. I am not sure how valid that was, but I do know I have some Irish blood (that must be why I am so stubborn).
As a kid I LOVED St. Patrick's Day not because it was a huge holiday, but for the traditions my mom would create for us. I have added some of my own traditions and just love St. Patrick's Day that much more.
Traditions are such an important part of family life. It brings unity, joy and fun to your family and it makes us all look forward to these traditions together.
I will have to do a whole blog post just on traditions but let's cut to the chase.
Tradition #1
Green Eggs and Green Toast: My mom would do something similar for Valentines Day and us kids just loved it!
Every St. Patrick's Day she would color our milk and eggs with green food coloring and use green sprinkles on our toast. It was such a fun way to start our day and so simple to do.
Tradition #2
Go on a Four Leaf Clover Hunt: This is one I have added with my kiddos. They love trying to find four leaf clovers (they think every clover is a four leaf clover so it makes for a fun little activity).
Just simply go out in your backyard, go to a park or find some grass and look for clovers that the kids can pick.
Tradition #3
Letter From a Leprechaun: This is a fun one. Think elf on the shelf meets a leprechaun.
I simply just write a little note about how lucky we are to have them as our kiddos and leave a couple of gold coins next to the note.
Tradition #4
Corned Beef and Cabbage: Click
here
to get the recipe! This one just makes me feel all warm and cozy inside. My dad used to make this every St. Patrick's day and I am a big fan.
I do my cabbage differently because I hate boiled cabbage. I have posted my braised cabbage recipe so you can try it out. It doesn't have to be a crazy meal, just buy a corned beef from any market or Costco (cook it in a slow cooker), serve with some braised cabbage and some Irish soda bread and your done! Or you can try the amazing
scones
or
Irish soda bread
.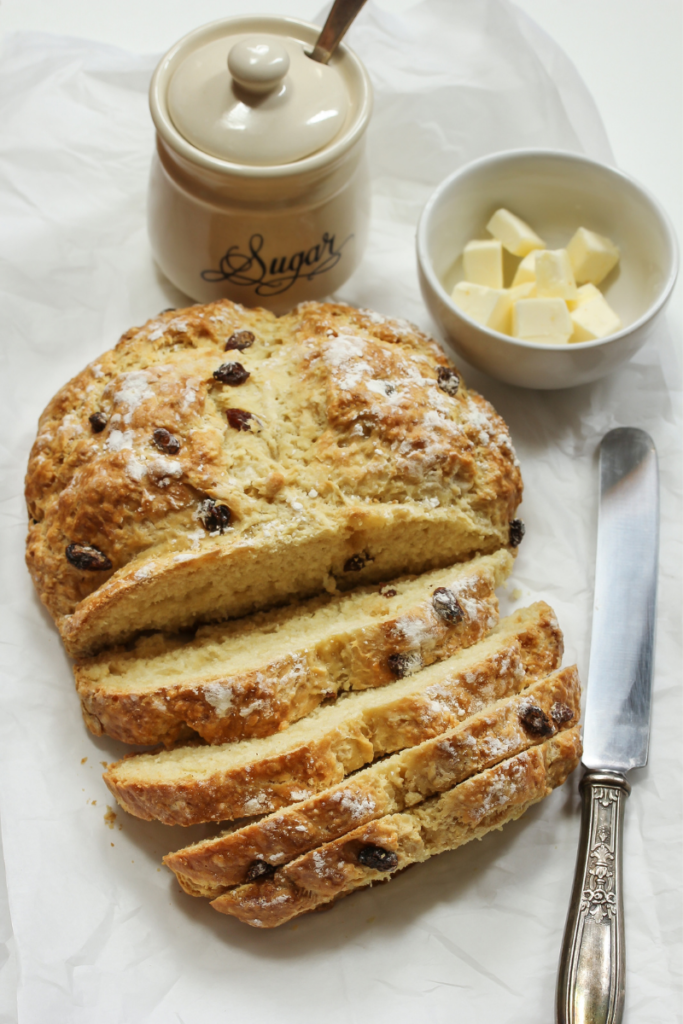 Tradition #5
Shamrock Shakes or Other Festive Desserts: First up is Shamrock Shakes. This is the perfect recipe to make with your kids. You can get the recipe here
How To Make A Shamrock Shake
.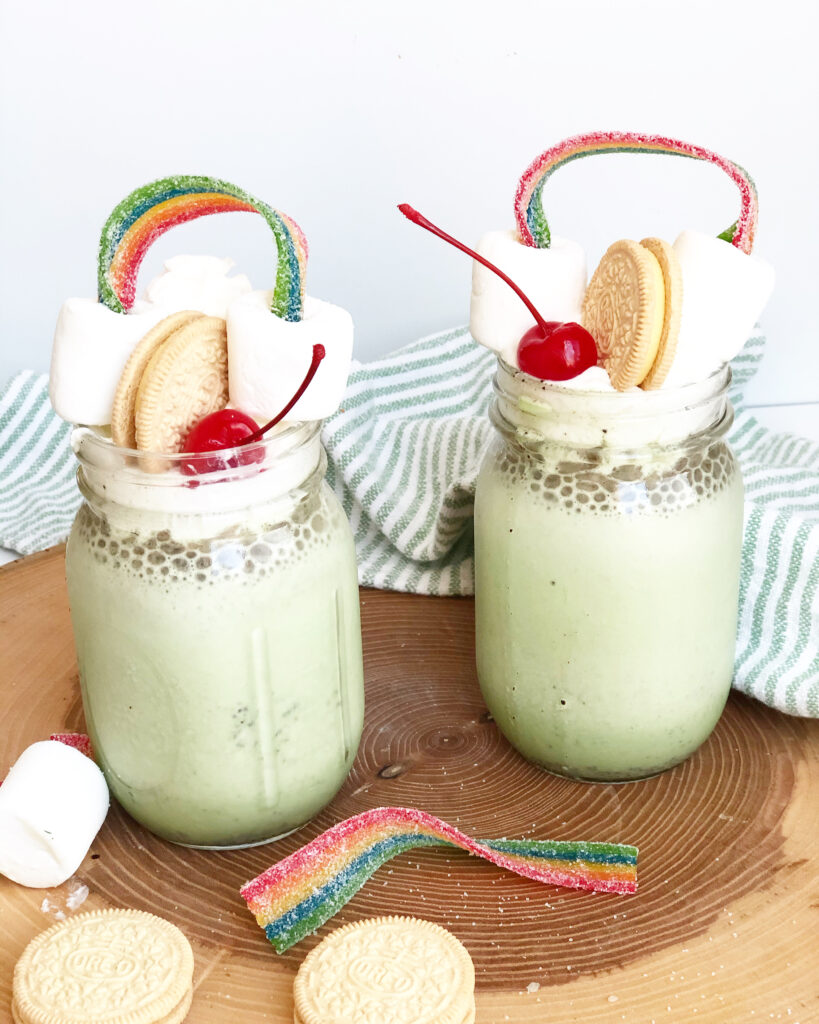 Another delicious dessert recipe to make with the kids for St. Partick's Day is this delicious homemade rainbow fruit tart. It's full of homemade pastry cream and topped with a beautiful fruit rainbow. The kids love making it with me.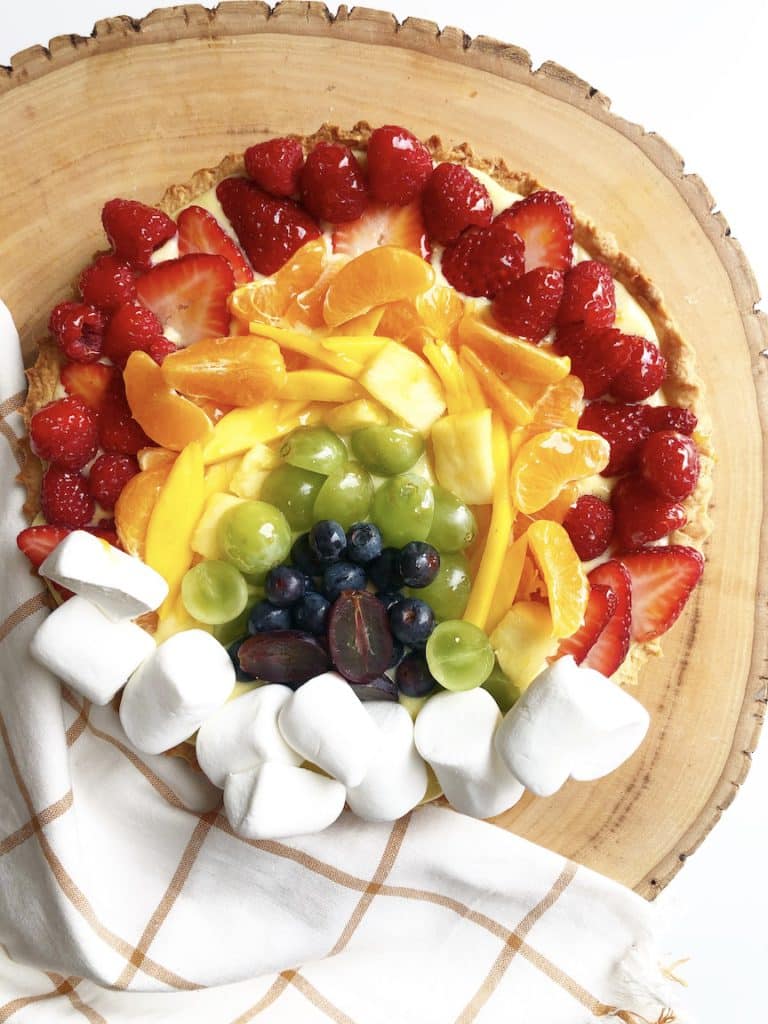 That's it! Five simple St. Patrick's Day traditions that will make your kids feel special, strengthen family bonding and help you and your family look forward to St. Patrick's Day.
Happy St. Patrick's Day!
xoxo,
Meg