Need a fun activity to keep the kids busy? Try this creative food painting activity just for kids!
It's taco Tuesday but we aren't making tacos! We are painting tortillas! This activity is probably the new favorite around my house. The kiddos just love it and even my almost 2 year old can do it.
I actually got this idea because I was out of paper and Logan wanted to paint (his favorite activity these days). I also only had one washable paint tube left. So I went to the kitchen to see if I could come up with something. I had a couple stale tortillas and a ton of food coloring. So that's what we did! Paint on tortillas.
Here is how I did it. Just put some food coloring onto a plate. I used the ones from the shop (which is a fondue plate) and simply dip a paint brush into some water and then the food coloring. I didn't water down the food coloring because it muted the color too much and didn't show up well on the tortilla.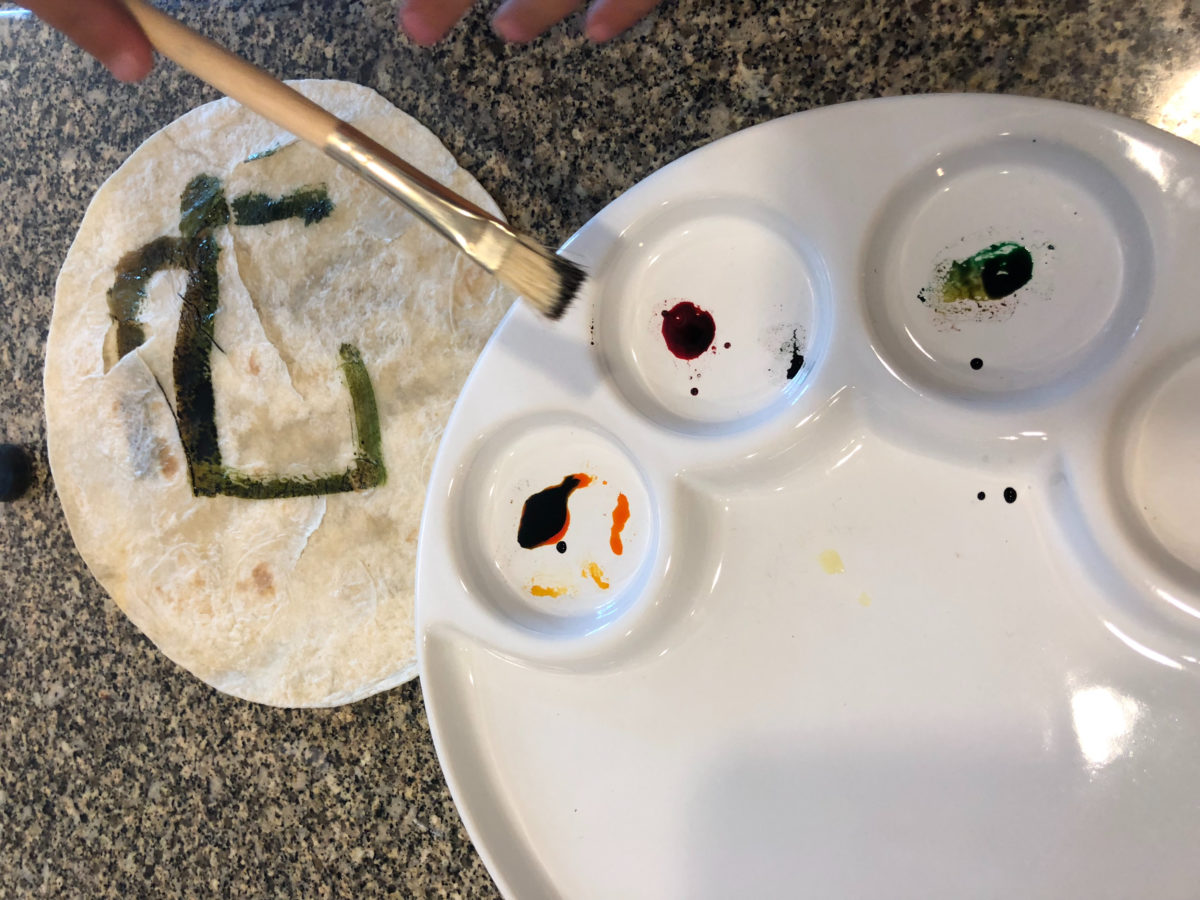 You could use gel food coloring as well if you have that on hand. I just used regular 99 cent food coloring and it worked just fine! You can grab them at the 99 Cent store or Target. I know your kiddos will have a blast with this fun activity! Enjoy!