These pecan crusted chicken sandwiches are topped with cranberry sauce and fried sage. They are the perfect Fall dinner for a crowd or to feed your family.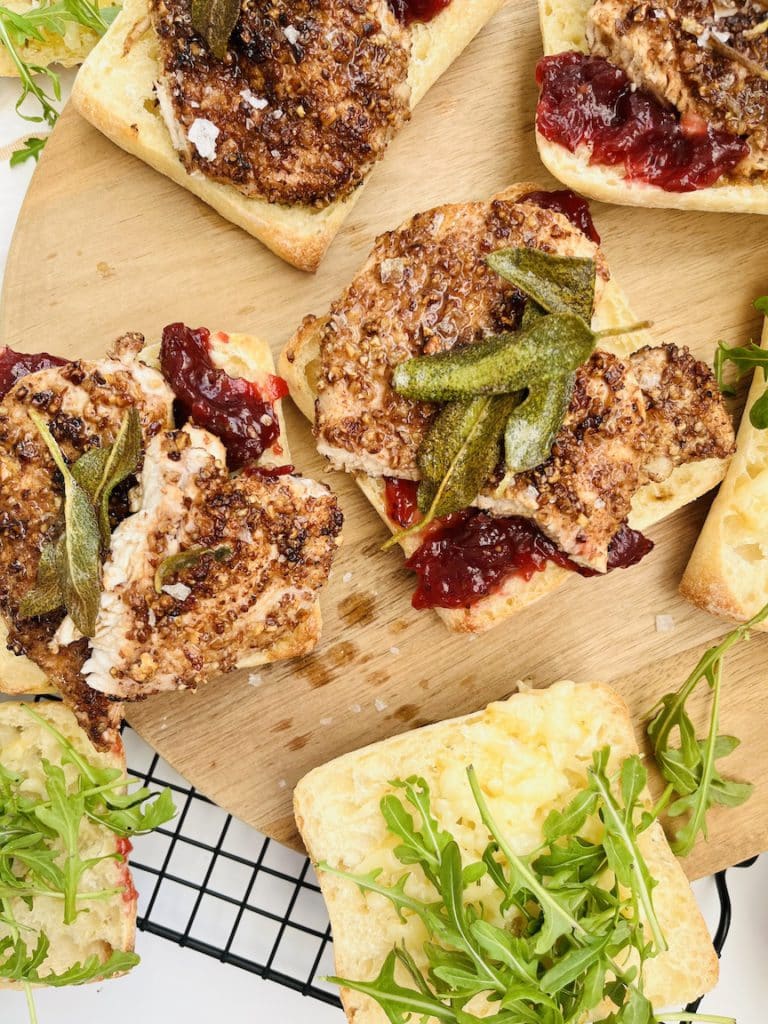 This post may contain affiliate links. Thank you for your support.
Pecan crusted chicken sandwiches with cranberry and fried sage are the most delicious Fall sandwich idea. This easy chicken recipe is definitely a must try.
These sandwiches are salty, sweet, savory and are a blast of flavor in your mouth.
Make these for a quick and easy weeknight dinner or serve them for a casual dinner party. Everyone will love the combination that tastes like Thanksgiving in a sandwich.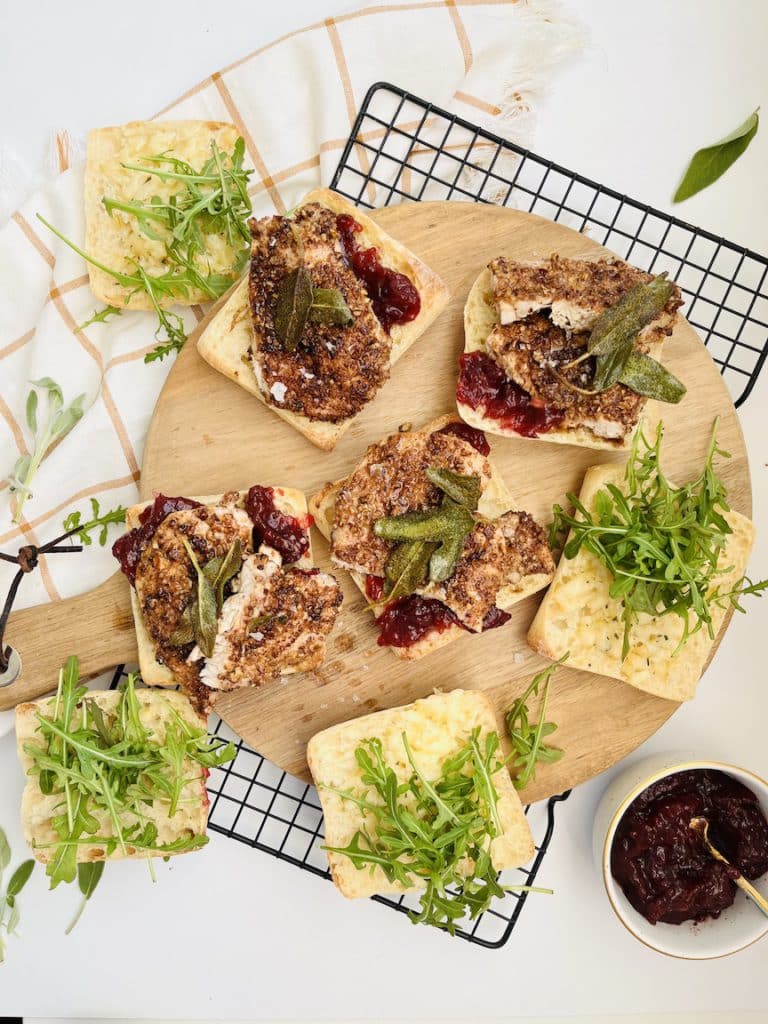 Ingredients For Pecan Crusted Chicken Sandwich:
Chicken breasts: I use boneless, skinless breasts and cut them in half lengthwise to avoid pounding the chicken out. You can also use chicken tenders.
Candied pecans: I buy my candied pecans from Trader Joes. You can also make your own if you don't have a Trader Joes near you or you can always just use regular pecans.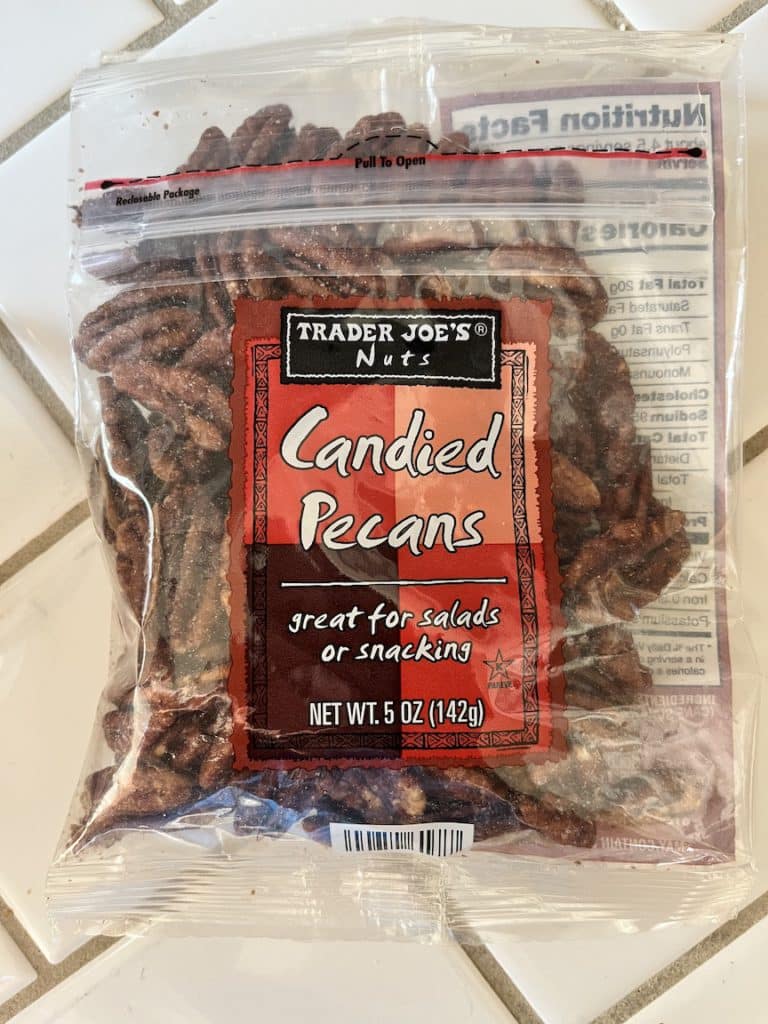 Use cranberry sauce from Trader Joes or any store-bought/homemade cranberry sauce/jam for this recipe. This really is a crucial ingredient and helps to add a tangy, slightly sweet flavor to the sandwich.
Ciabatta rolls: You can use any rolls you prefer. I like the ciabatta rolls because they have great texture and are great for sandwiches.
Asiago cheese: I use the Asiago cheese below from Trader Joes, but you can use any sharp cheese you like. White cheddar works great as well.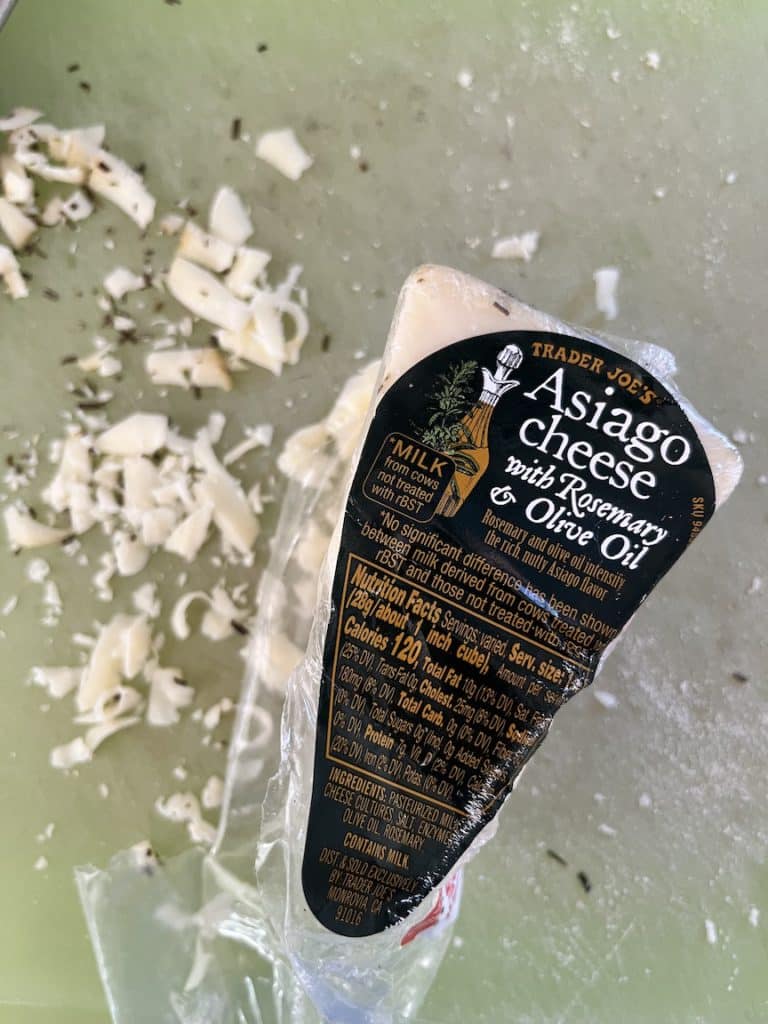 Butter: Use a good quality butter like Kerrygold.
Sage: Use fresh sage leaves.
Arugula: This is an optional ingredient. It adds some color and texture.
Maldon salt: I love Maldon salt to finish dishes. You can grab it here.
How To Make Pecan Crusted Chicken Sandwiches:
First finely chop the candied pecans in a mini food processor. You will not need to use a typical dredge with egg and flour for this recipe. But it is important to get the pecans into small crumbs.
Place the pecans on a paper plate and dredge the chicken in the pecan mixture. Press down to coat the chicken thoroughly or until you have coated both sides of the chicken breasts.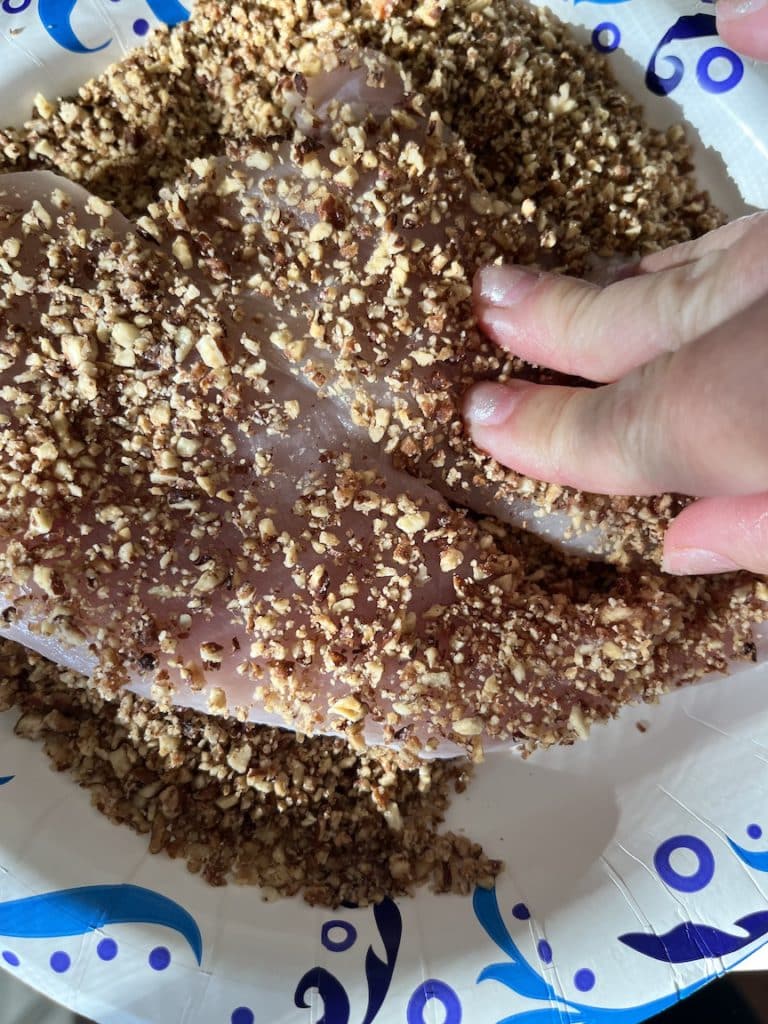 When the chicken breasts are coated start to preheat a large non-stick skillet.
Add the butter.
Working in batches cook the chicken on both sides until cooked through.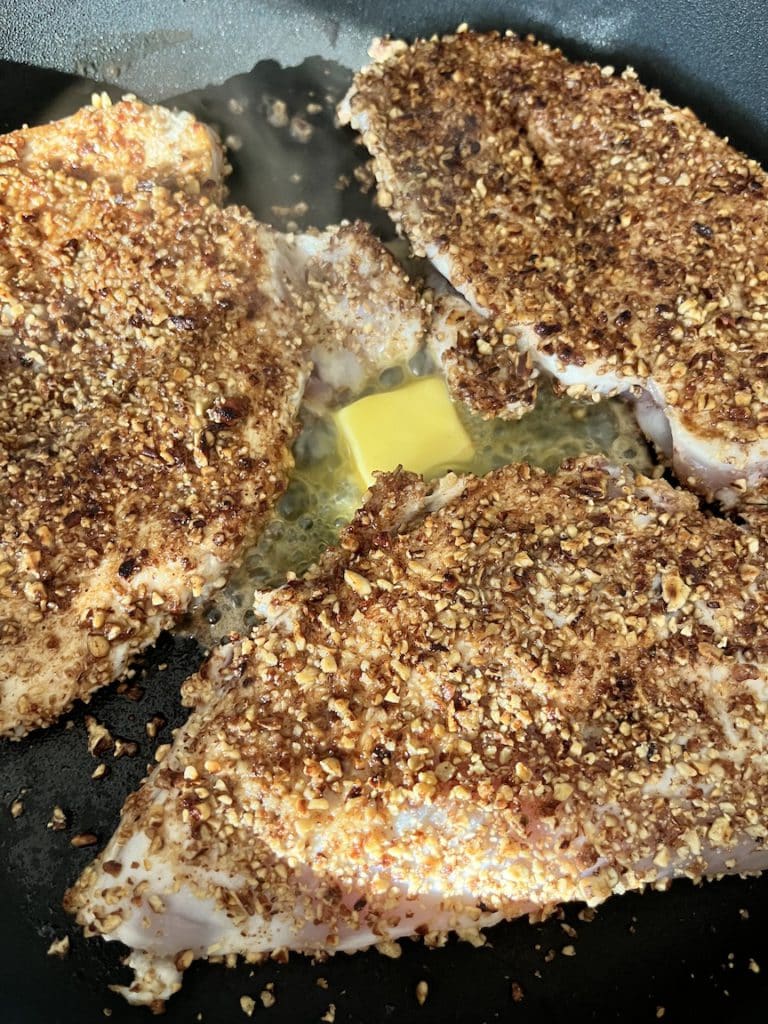 Finish the chicken off in the oven to cook through.
Next, toast the rolls with the cheese until the cheese melts.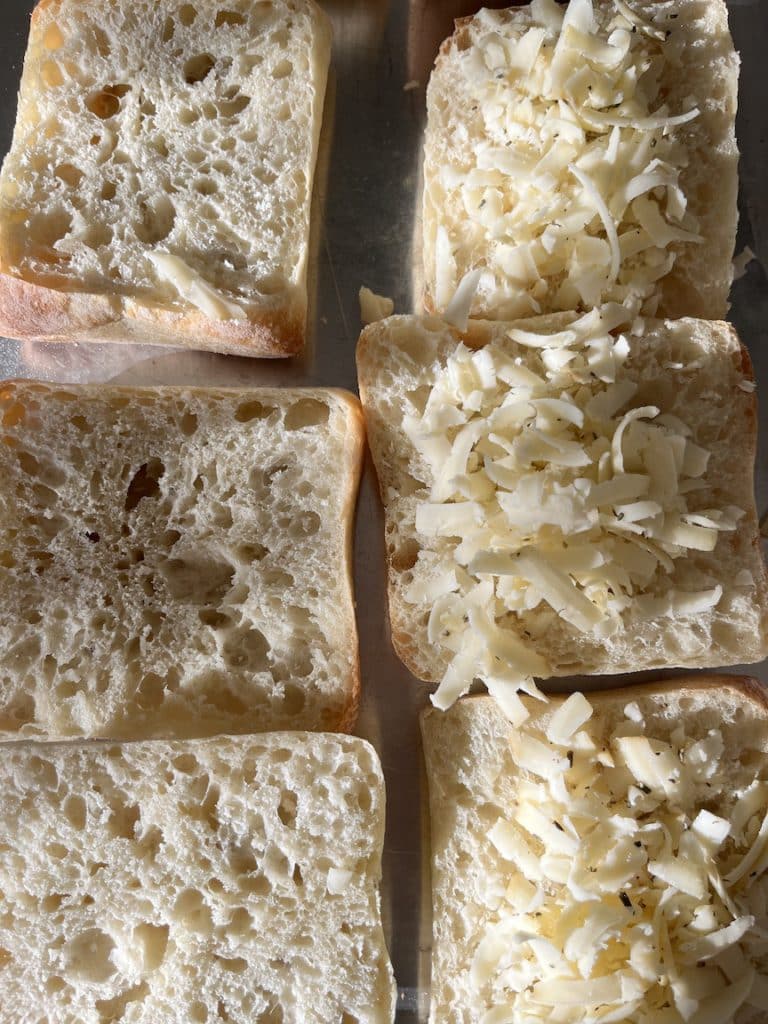 Next made the browned butter sage by slowly browning the butter and sage in a hot skillet.
Assemble the sandwiches when you toast the rolls and cook the chicken through.
Spread the cranberry jam on one side of the bread. Slice the chicken in half to fit the sandwiches.
Top with browned butter and sage and arugula.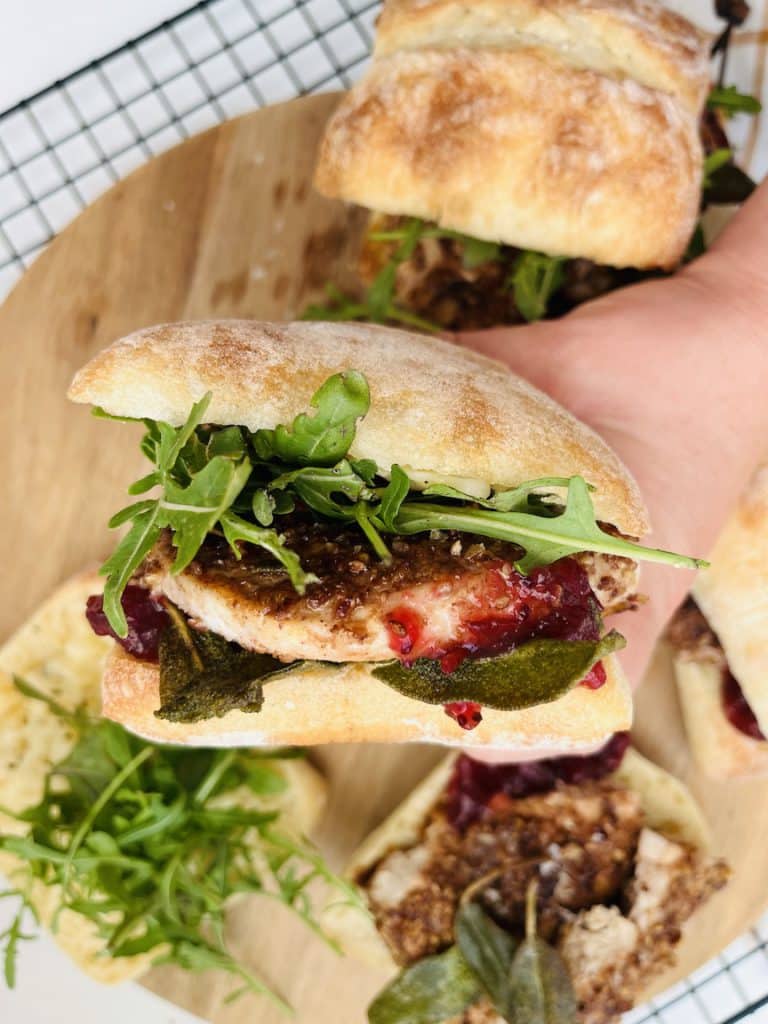 Make It Ahead:
Make this sandwich ahead by coating and cooking the chicken ahead of time. You can store the pre-cooked chicken in the fridge for up to 4 days.
When you are ready to serve toast the rolls, warm the chicken in a 350 F oven for about 10 minutes and assemble the sandwiches.
What To Serve With Pecan Crusted Chicken Sandwiches:
Round out the meal with these other delicious recipes that pair perfectly with these sandwiches.
Autumn Salad With Apple, Pear and Dijon Vinaigrette
Roasted Butternut Squash Salad with Maple Orange Dressing
Ruth Chris Sweet Potato Casserole With A Twist
Caramel Apple Bar Ideas That Are Easy and Cheap
Pecan Crusted Chicken Sandwich Recipe: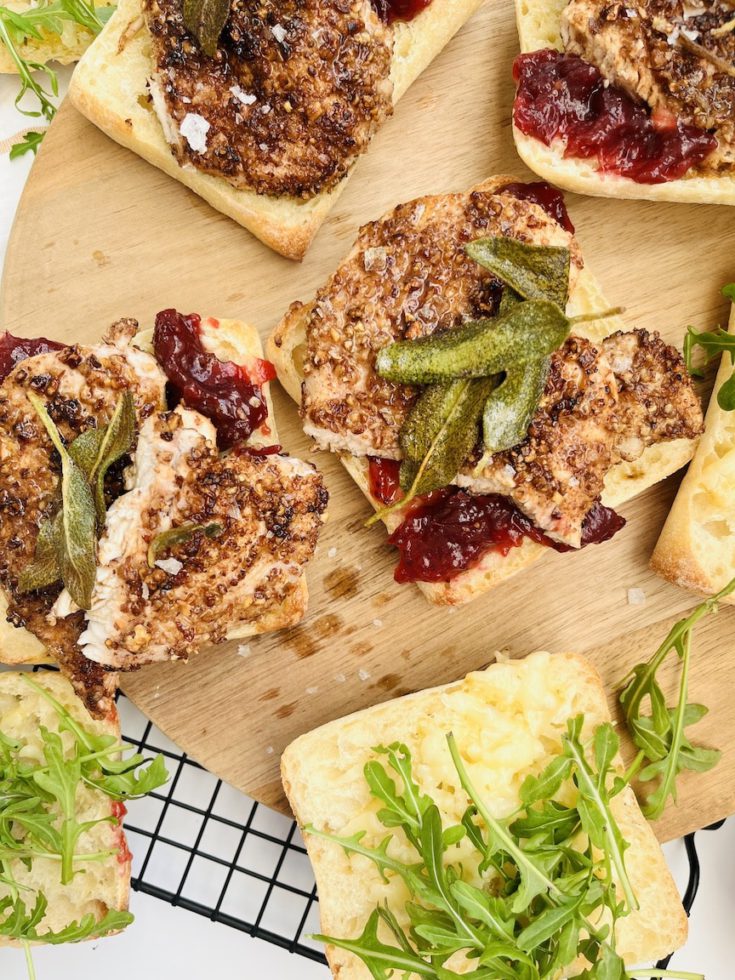 Yield:

serves 6
Pecan Crusted Chicken Sandwich With Cranberry and Fried Sage
Thanksgiving in a sandwich!
Ingredients
2 boneless skinless chicken breast, cut in half to butterfly
1 (5 oz bag) candied pecans (trader joes)
6 tablespoons butter, split in half
6 ciabatta rolls, sliced in half
Asiago cheese, shredded (I like the rosemary asiago from trader joes) (desired amount)
cranberry sauce (trader joes) (desired amount)
8 sage leaves
2 cups arugula
Maldon salt to finish
Instructions
Preheat a large skillet (that can go into the oven) over medium heat.
Preheat the oven to 400 F.
Blend the candied pecans in a mini food processor until they resemble fine crumbs. Place the crumbs on a paper plate.
Coat the chicken on both sides in the pecan crumbs.
Add 3 tablespoons butter to the preheated pan and then add the coated chicken. Cook for 3-5 minutes per side trying not to move the chicken too much or the coating will come off. (be careful that the heat is not too hot or it will burn the pecans).
Transfer the pan to the oven to finish cooking the chicken for 5-10 minutes.
Place the rolls on a sheet tray and top with cheese. Toast in the same oven for 5 minutes to melt the cheese.
Place the butter in a small saute pan over medium heat to brown. Add the sage leaves and cook swirling constanly until the sage leaves become slightly golden brown.
When the bread is toasted and chicken is done assemble the sandwiches.
Cut the chicken in half to create pieces that will fit on your rolls. Spread the cranberry sauce on the bread, top with chicken, arugula, browned butter and sage leaves and a sprinkling of maldon salt.
Recommended Products
As an Amazon Associate and member of other affiliate programs, I earn from qualifying purchases.
Nutrition Information:
Yield:
6
Serving Size:
1
Amount Per Serving:
Calories:

448
Total Fat:

14g
Saturated Fat:

7g
Trans Fat:

0g
Unsaturated Fat:

6g
Cholesterol:

59mg
Sodium:

624mg
Carbohydrates:

60g
Fiber:

3g
Sugar:

19g
Protein:

21g