One of the best gluten free and dairy free Thanksgiving sides EVER! This doesn't have to be just for Thanksgiving you can make it for any occasion. Cauliflower is the new thing!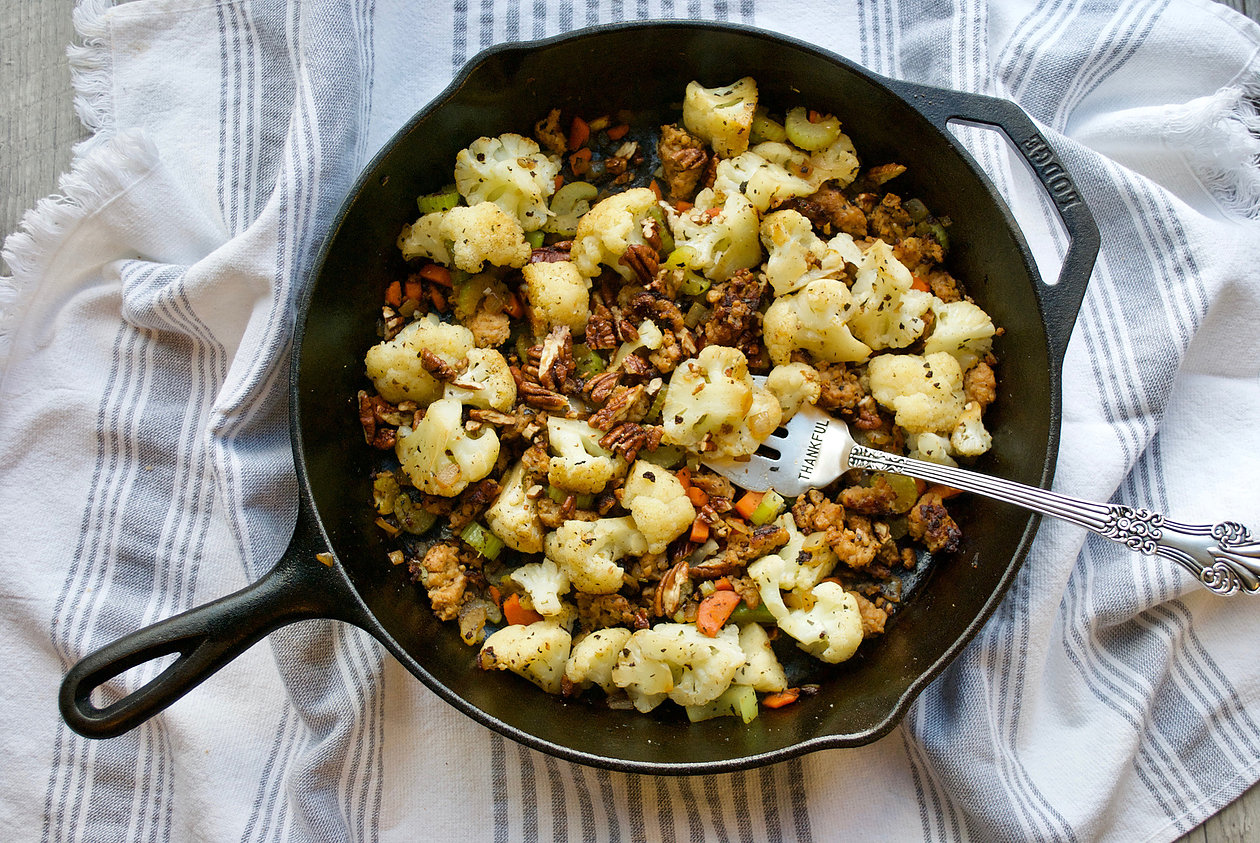 Change up the recipe by adding dried cranberries, apricots or some dried fruit to make it a little sweeter! Be creative!
Cauliflower Sausage Stuffing
Serves 5
Ingredients:
3 Links Italian Chicken Sausage, Removed From Casing
1/2 Cup Onion, Diced
1/2 Cup Celery, Diced
1/2 Cup Carrot, Diced
5 Cups Cauliflower, Cut In Small Florets
1 Teaspoon Poultry Seasoning
1/2 Teaspoon Kosher Salt
1/4 Cup Chicken Stock
1/4 Cup Candied Pecans (From Trader Joes) or Pecan Pieces, Roughly Chopped
Directions:
In a large dutch oven pot or cast iron skillet brown the sausage over medium heat.

When the sausage is cooked and brown add the onion, celery and carrot. Saute for 5 minutes.

Add cauliflower, poultry seasoning, salt and stir to combine.

Add the chicken stock and cover the pan with a lid. Cook for 7 minutes or until cauliflower is soft.

Remove from the heat and add candied pecans.