Gorgonzola cream sauce is the perfect sauce for pasta, gnocchi or filet. This cheese sauce has a full bodied flavor and is the perfect sauce for a special occasion. You won't believe how easy it is to make.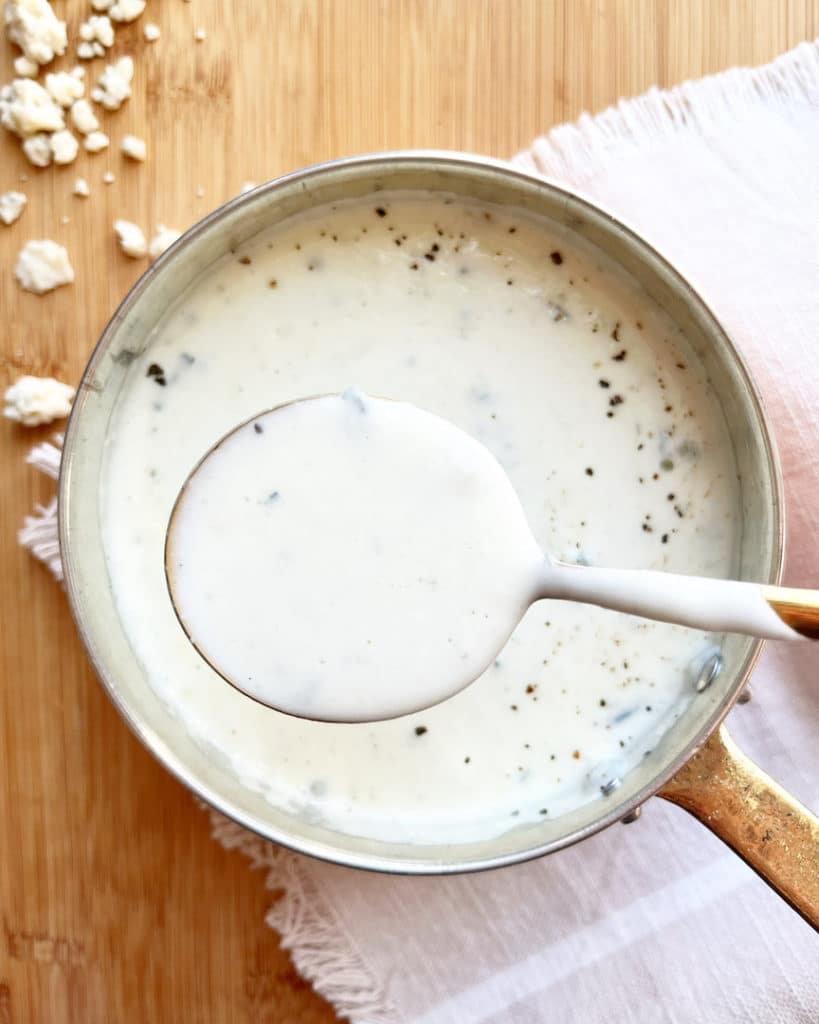 Gorgonzola cream sauce is my go-to sauce for filet mignon or when I'm catering an elegant dinner party.
The best part is even if someone doesn't like Gorgonzola they probably will still enjoy this sauce.
The combination of cream and Gorgonzola is amazing on almost anything and this sauce is so easy to make.
Make it up to 3 days in advance and keep it in the refrigerator until you are ready to serve.
When you are ready to use it, just reheat it on the stovetop over low heat.
Whether you are catering an elegant dinner party or just want a delicious sauce to go with your weeknight dinner this cheese sauce will do the trick.
And if you are wanting to learn more about making restaurant quality sauces check out the More Momma Cooking School.
Chef Eva teaches our sauce class. In her class you will learn how to make the traditional mother sauces to step up your culinary skills.
All the classes are taught by professional chefs and you have lifetime access to the on demand classes.
What Is Gorgonzola Sauce Made Of?
Gorgonzola sauce is made with only a few ingredients.
High quality crumbled Gorgonzola cheese and heavy whipping cream make up the main ingredients.
You won't believe the flavor that comes from just two high quality ingredients.
Is Gorgonzola Just Blue Cheese?
Gorgonzola is from the blue cheese family and is considered to be one of the oldest varieties.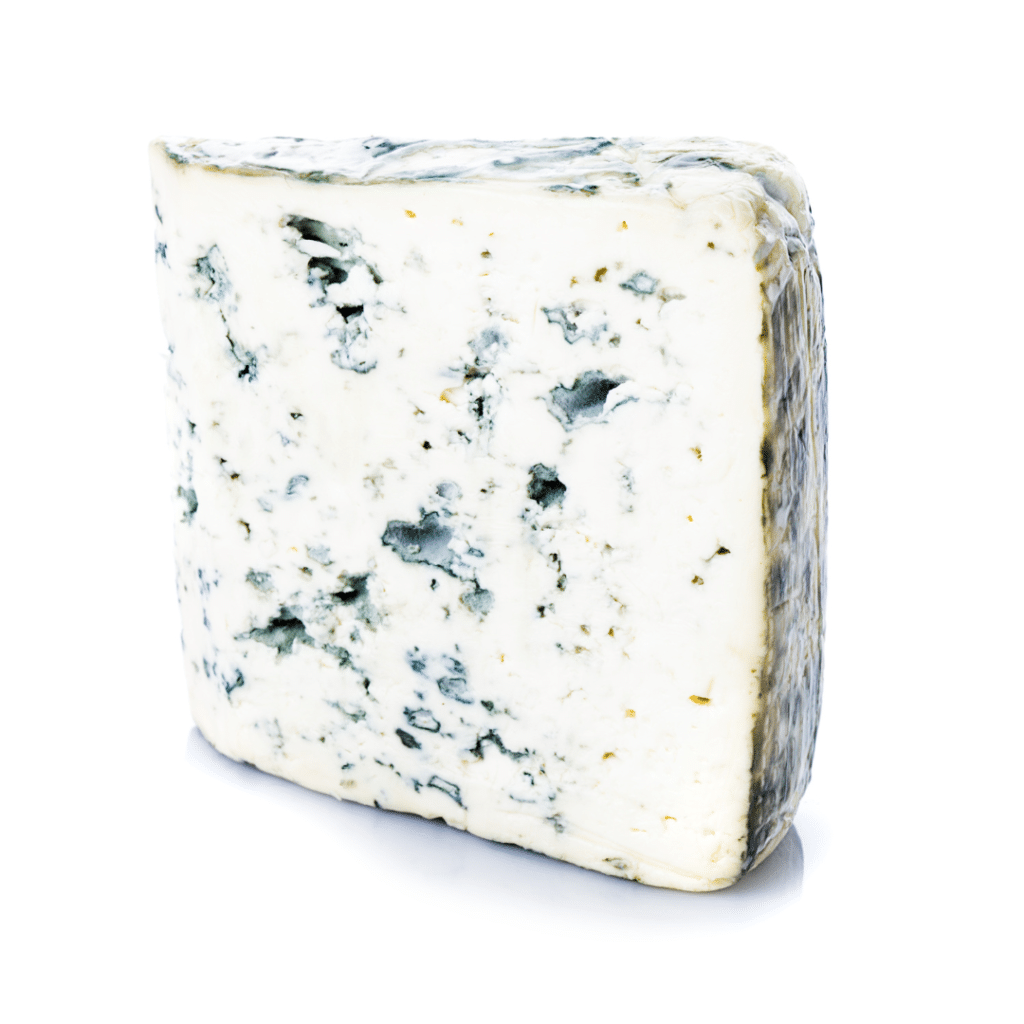 It is from northern Italy from the Piedmont and Lombardy regions.
Gorgonzola is made with cows milk and has a nutty aromatic flavor. Depending on how long it ages for the flavor can be mild to very strong.
Gorgonzola Dolce is a sweeter, less salty cheese that is aged less.
The other variety is Gorgonzola Piccante. Gorgonzola Piccante is aged longer and has a more pungent, salty flavor. This variety can also be called Gorgonzola Naturale, Gorgonzola Montagagna, or Mountain Gorgonzola.
How To Use Gorgonzola Cream Sauce:
You can use this sauce for a variety of different dishes.
One of my favorite ways to use it is for filet mignon.
In a medium size pan heated over high heat sear your seasoned filet for 5-10 minutes per side. The cooking time will depend on the thickness of your steaks and your preferred doneness.
Drizzle the sauce over the filet and serve immediately. .
Another delicious way is toss it with homemade or store bought gnocchi and top it with some crispy prosciutto.
To use it as a delicious pasta sauce bring a large pot of salted water to a boil. Cook your favorite pasta according to package directions. Drain the pasta and toss with the gorgonzola sauce, walnuts and top with grated Parmigiano Reggiano cheese.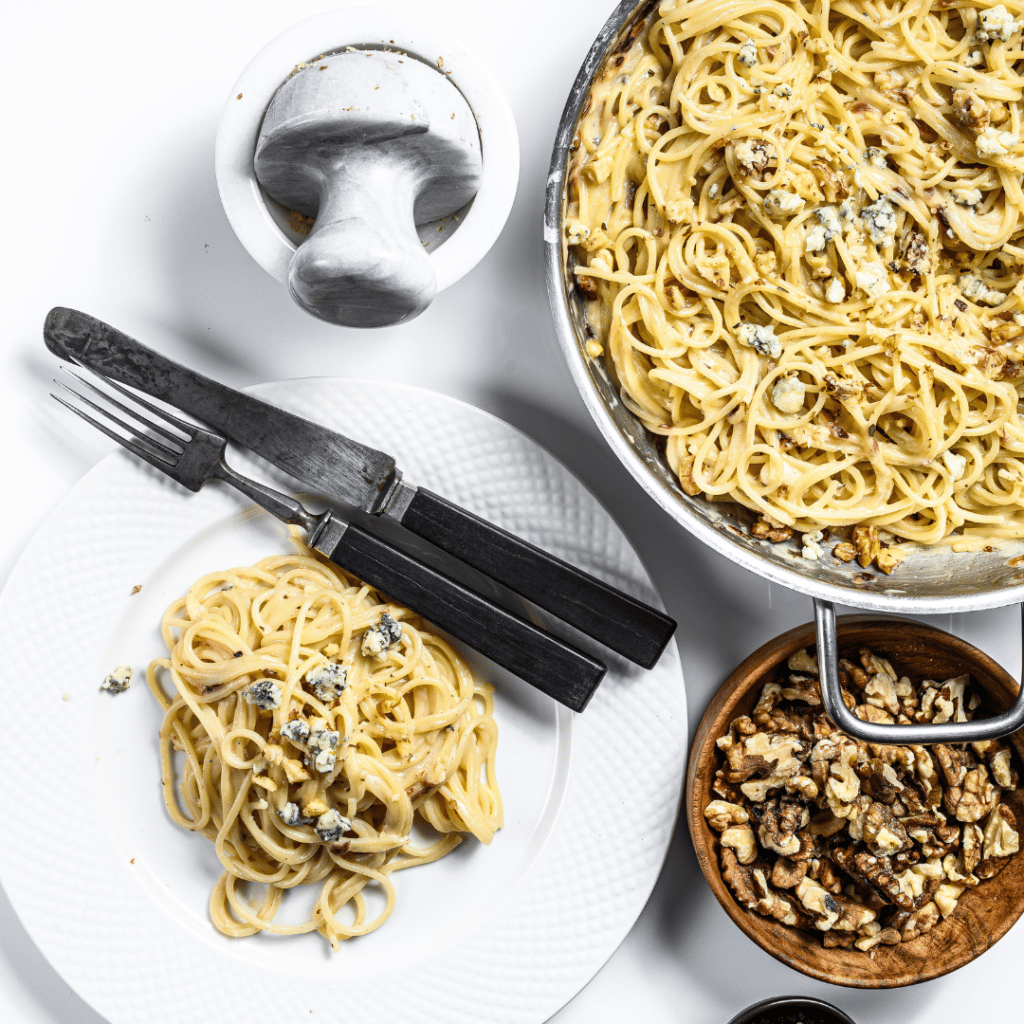 It also serves as a delicious cheese fondue. Dip green apples, crusty bread, or your favorite vegetables into the warm sauce.
Honestly anyway you use it your guests will be impressed.
Ingredients You Will Need:
You won't believe how simple this recipe is. Here is what you need to make this Gorgonzola cream sauce:
Gorgonzola: use a good quality Gorgonzola. Try to find a wedge instead of using crumbles. Sometimes the pre crumbled cheese is dry and lacks flavor.
Heavy cream: use good quality cream.
Black pepper: fresh cracked pepper is the key!
How To Make Gorgonzola Cream Sauce:
To make Gorgonzola cream sauce place the cream into a small saucepan and turn on low heat.
Add the rest of the ingredients and cook on low until cheese has melted.
Be careful to not burn the cream. Stir frequently.
Gorgonzola Cream Sauce Recipe: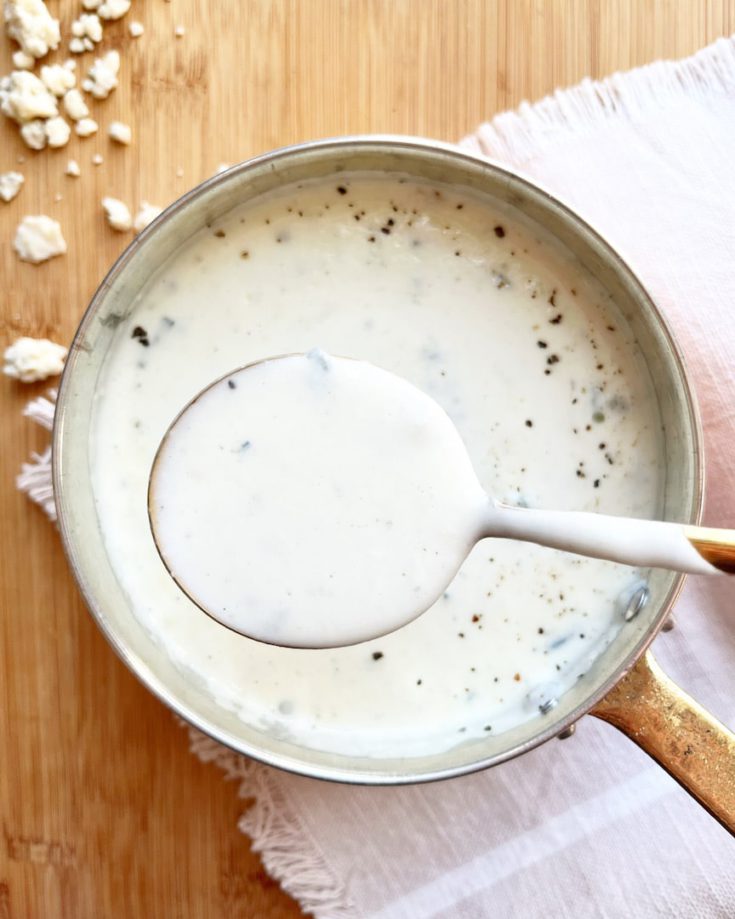 Yield:

12 servings
Gorgonzola Cream Sauce For Steak or Pasta
Rich, velvety gorgonzola cream sauce is perfect on steak or pasta. Make it advance for a gourmet sauce for your next dinner party.
Ingredients
.5 pounds good quality gorgonzola cheese
2 cups heavy whipping cream
fresh cracked black pepper to taste
Instructions
Place the cheese and cream in a small saucepan.
Heat over medium low heat stirring occasionally to fully melt the cheese and to just barely simmer.
Add cracked black pepper and stir to combine.
Serve immediately on steak or toss in pasta.
Nutrition Information:
Yield:
15
Serving Size:
1
Amount Per Serving:
Calories:

162
Total Fat:

16g
Saturated Fat:

10g
Trans Fat:

0g
Unsaturated Fat:

5g
Cholesterol:

47mg
Sodium:

182mg
Carbohydrates:

1g
Fiber:

0g
Sugar:

1g
Protein:

4g