Have you heard all the hype about bone broth? There is a reason why it is the next "thing". And I have an easy Instant Pot bone broth recipe so you can make it at home and not spend the heavy price tag on the boxed stuff.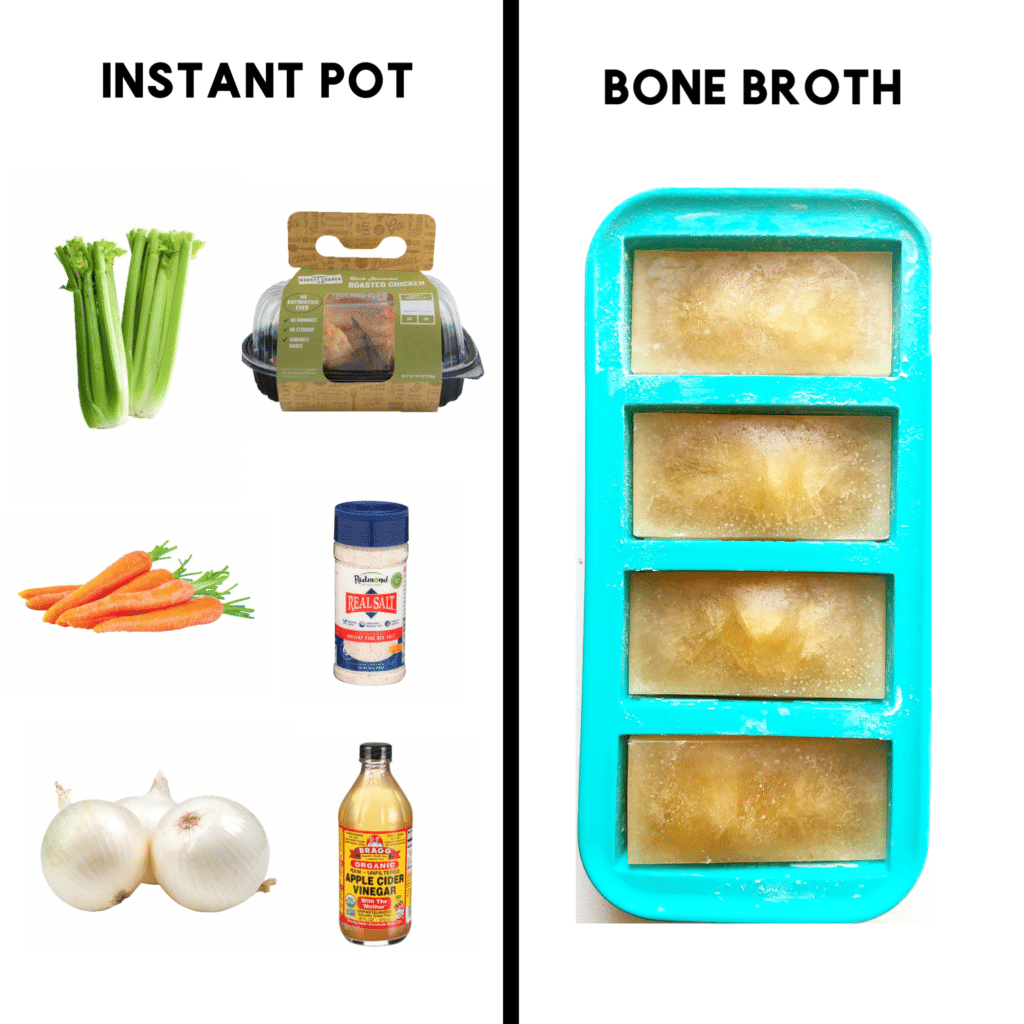 Make your own by simply throwing a couple ingredients into the Instant Pot and turning it on.
Bone broth benefits:
It is full of vitamins and minerals
May help aid in sleep
May help your joints
Good for your gut
A great source of collagen for healthy skin and hair
How to use bone broth:
The number one way I use bone broth is for soup. But you can also drink it like a tea, use it for grains such as rice and quinoa or save it and freeze it for later use.
How to store bone broth:
I store my bone broth in these amazing Souper Cubes. I take them out of the trays when frozen and store in baggies. You can also freeze the broth in heavy duty reusable baggies and lay flat in the freezer.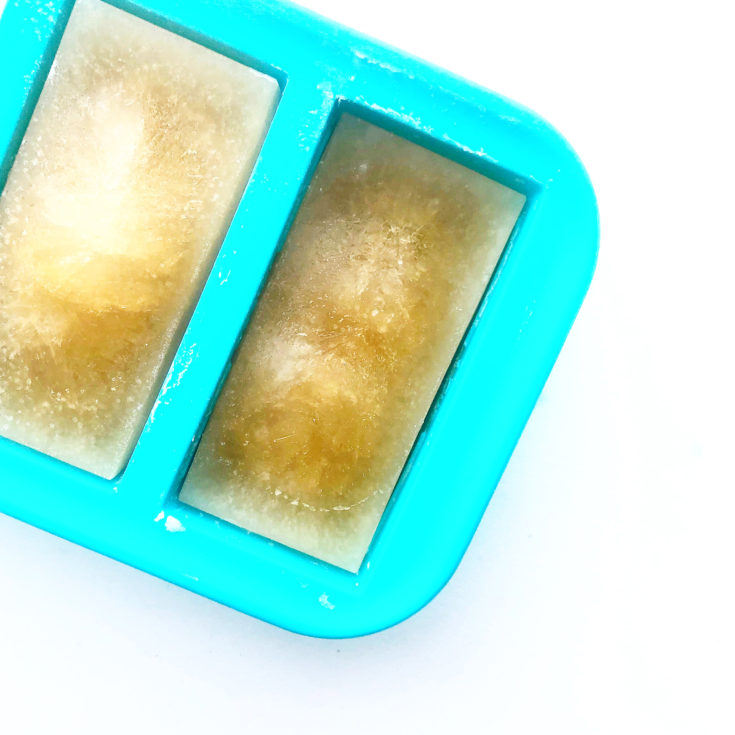 Yield: 14 Cups
Easy Instant Pot Bone Broth
Prep Time: 5 minutes

Cook Time: 2 hours

Total Time: 2 hours 5 minutes

Immune boosting bone broth is as simple as putting a couple ingredients into the Instant Pot.
Ingredients
1 Rotisserie Chicken Carcass, Meat Removed
3 Celery Sticks, Cut in 4 Inch Pieces
3 Carrots, Cut into 4 Pieces
1 Onion, Sliced In Half (Skin On)
2 Teaspoons Real Salt
2 Teaspoons Apple Cider Vinegar
Water
Instructions
Place the rotisserie chicken into the Instant Pot along with the rest of the ingredients.
Fill the pot with water to 1 inch below the max line.
Seal with the lid and make sure the valve is turned to sealing.
Turn the Instant Pot on manual, high pressure for 120 minutes.
Let the pot release naturally.
Strain the broth through a colander or fine mesh strainer and serve or use cool to freeze for a later date.
Notes
You can make this bone broth with pork, beef or chicken bones.
Recommended Products
As an Amazon Associate and member of other affiliate programs, I earn from qualifying purchases.

To watch a video tutorial of how to make it you can had to my IGTV.