Three ingredient soup is my favorite go to meal made with Trader Joe's ingredients. I promise when you are in a pinch this soup will save you!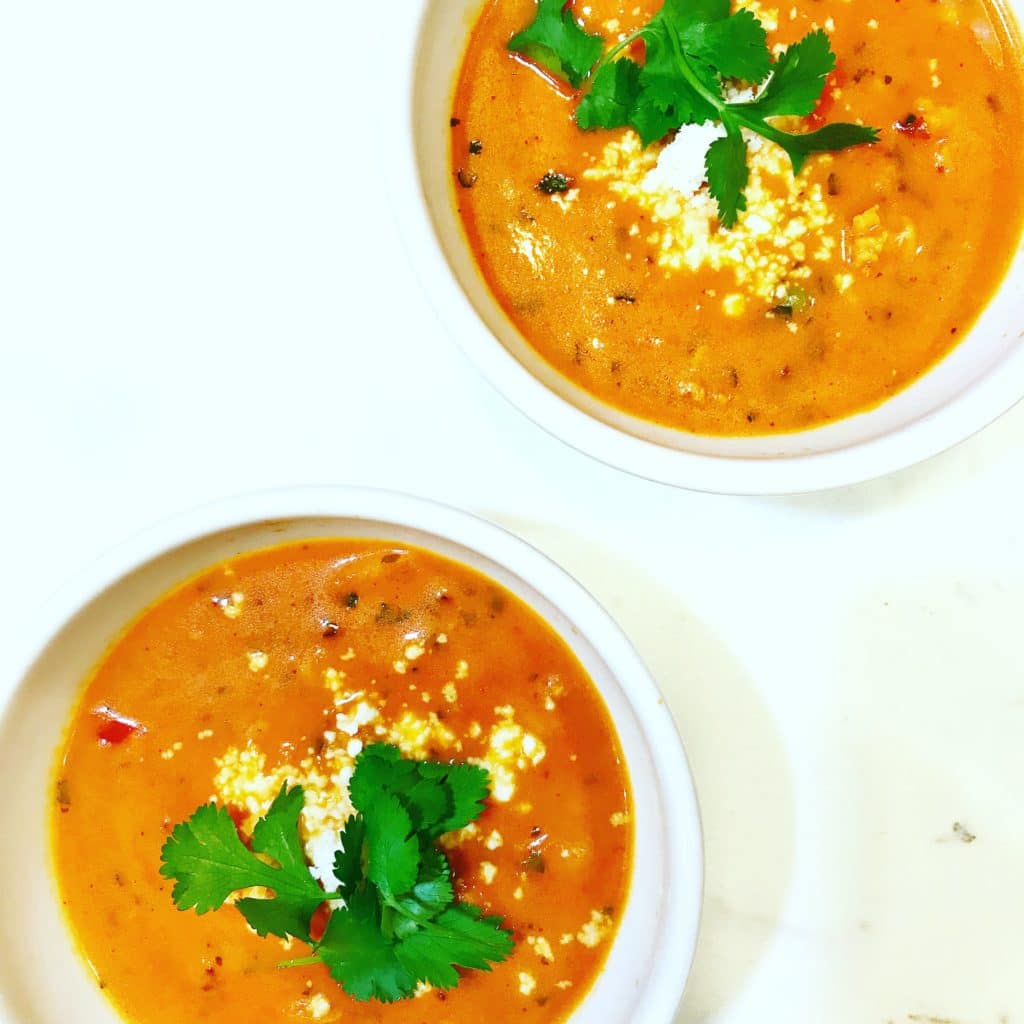 This soup is going to blow your mind! I was at Trader Joe's the other day and the sweet lady who does demos shared this recipe. I had one bite and quickly put all the ingredients in my cart. It was three ingredients and SO GOOD guys!
Thanks Mary for your awesome idea.
Three Ingredient Soup:
(Recipe by Mary)
Yield:

Serves 4
Three Ingredient Soup
This soup is bursting with so many delicious flavors that will make your mouth happy!
Ingredients
1 Pound Italian Chicken Sausage, (remove from casing)
2 Cartons Trader Joe's Roasted Red Pepper Soup
1 Bag Trader Joe's Peruvian Style Frozen Chimichurri Rice
Optional:
Instructions
In a large saucepan or stock pot heated over medium heat, sauté the sausage until brown, breaking it up as it cooks.
Add the soup and the rice, then cook for about 5 minutes.
Serve with cilantro and Cotija cheese, if desired.