When it comes to satisfying our sweet cravings, few desserts can compete with the charm and flavor of a well-made boysenberry cobbler.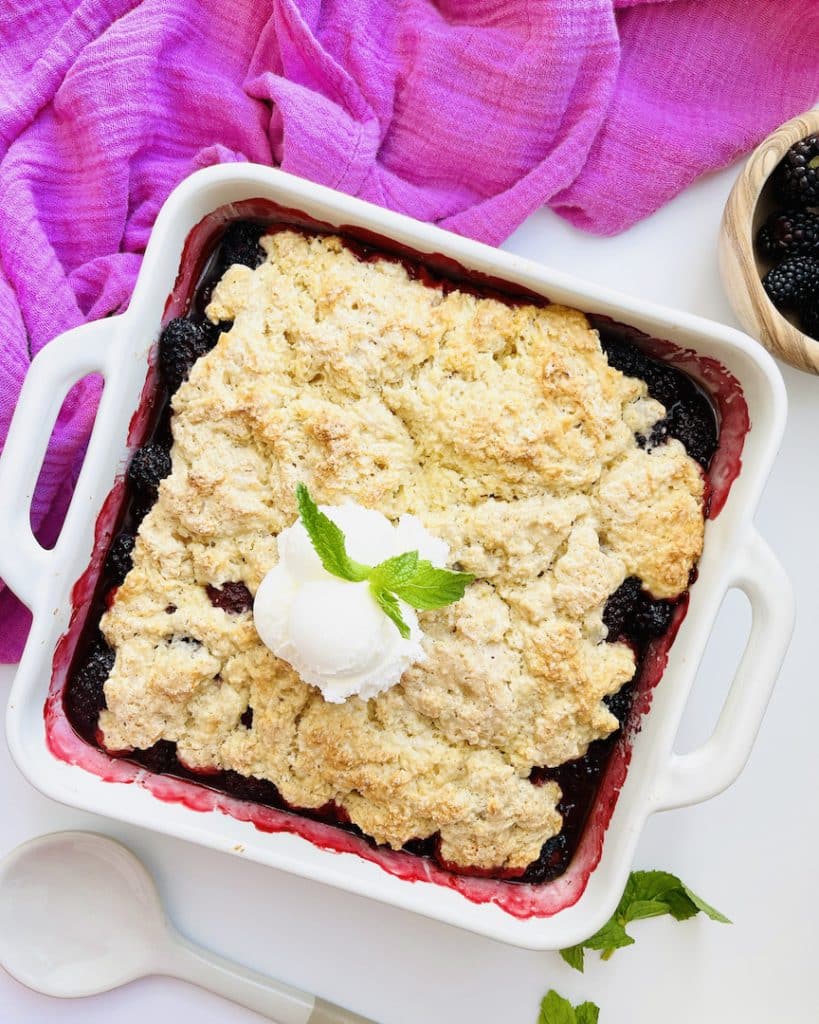 The mere mention of this delectable treat can evoke memories of warm summer days, family gatherings, and the comforting embrace of homemade goodness.
In this blog post, we'll dive into the world of boysenberry cobbler, exploring its history, the art of crafting the perfect cobbler, and why it remains a timeless favorite for dessert enthusiasts.
What is a Boysenberry
A cross between a blackberry, raspberry, and loganberry, the boysenberry boasts a rich heritage that dates back to the early 20th century.
Named after its creator, Rudolph Boysen, this berry quickly gained popularity for its unique flavor profile – a delightful blend of sweet and tart that's as versatile as it is delicious.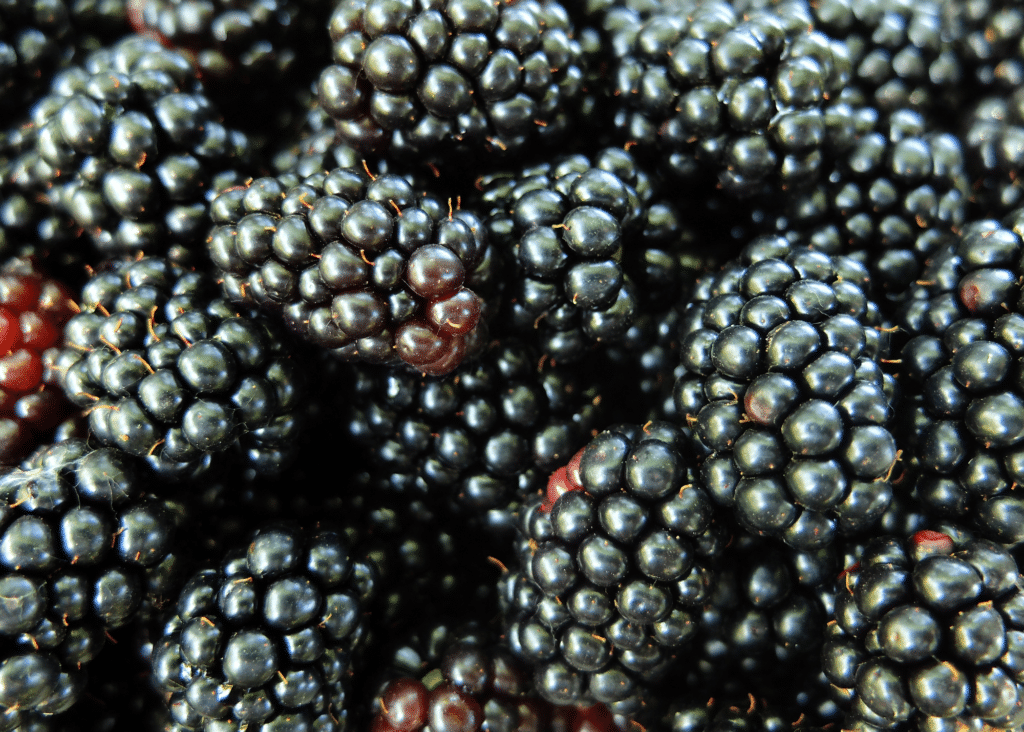 Originally grown in California, boysenberries have since spread their fruity charm across the culinary landscape.
Their deep purplish hue and distinct taste make them a popular choice for a wide range of dishes, but perhaps none showcases their essence quite like boysenberry cobbler.
Making The Perfect Boysenberry Cobbler:
At its heart, boysenberry cobbler is a celebration of simplicity and nostalgia.
A cobbler typically consists of a luscious fruit filling topped with a biscuit-like crust that's baked until golden brown.
The beauty of this dessert lies in its rustic appeal – it's meant to be enjoyed with a spoon and a sense of unabashed delight.
The Fruit Filling:
Creating the perfect boysenberry cobbler begins with selecting the ripest and juiciest boysenberries.
These berries are gently combined with sugar, a touch of orange juice, and a hint of spice to enhance their natural flavors.
As the cobbler bakes, the berries release their juices, creating a sumptuous, sweet-tart filling that's as inviting as it is comforting.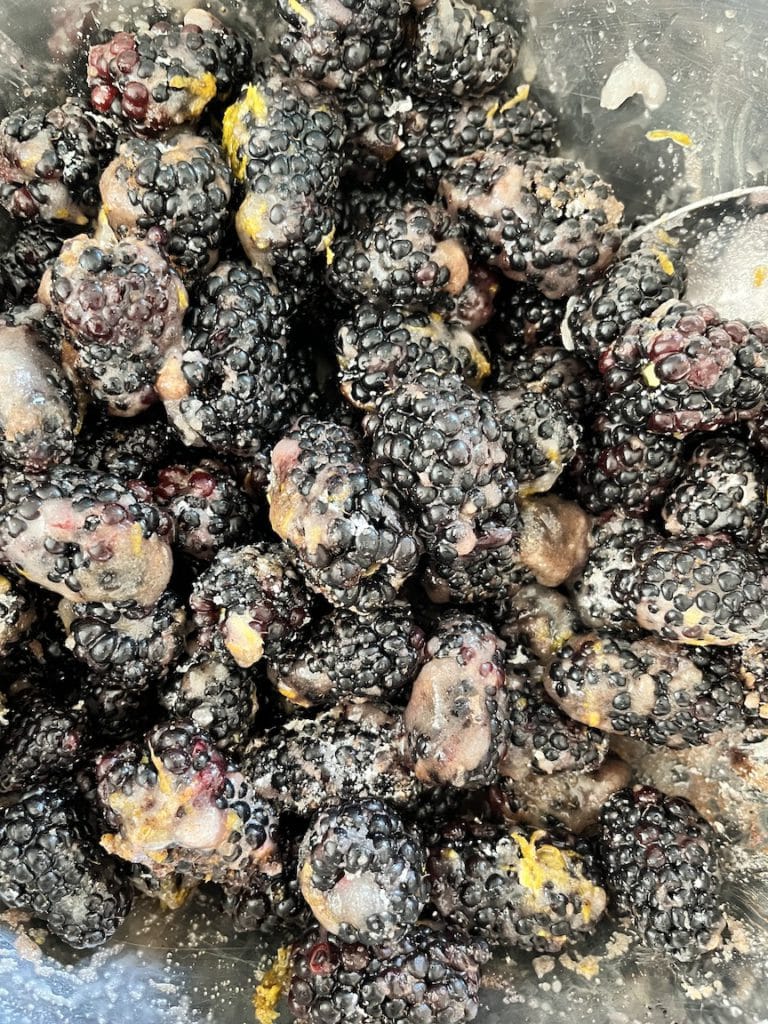 The Cobbler Crust:
The cobbler's crust is where the magic truly happens. A blend of flour, sugar, baking powder, and a pinch of salt is combined with cold butter to create a crumbly, buttery mixture.
To achieve that classic cobbler texture, milk is added to bring the dough together.
The dough is then dolloped atop the boysenberry filling, giving the cobbler its iconic appearance.
Perfecting Boysenberry Cobbler
While the concept of boysenberry cobbler is relatively straightforward, achieving a flawless execution requires attention to detail and a genuine appreciation for the craft.
Here are a few tips to ensure your boysenberry cobbler experience is nothing short of exceptional:
Select Quality Berries: The foundation of any great cobbler is the fruit itself. Choose boysenberries that are plump, ripe, and bursting with flavor.
Balance of Sweet and Tart: Boysenberries have a wonderful natural balance of sweetness and tartness. Be mindful of the sugar you add to the filling, as you want to enhance the berries' flavors without overwhelming them.
Perfecting the Crust: The cobbler's crust should be tender, flaky, and slightly crisp on top. Properly cutting in the cold butter and not overworking the dough are key to achieving this.
Embrace Imperfection: Cobbler is meant to be rustic and imperfect. Don't worry about making the top crust look too neat – its charm lies in its uneven, biscuit-like appearance.
Serve with Love: Boysenberry cobbler is best enjoyed warm, either on its own or with a scoop of vanilla ice cream. Its heartwarming flavors are the perfect conclusion to a meal or a delightful treat for any occasion.
How To Make Boysenberry Cobbler:
First make the berry cobbler filling by combining all the ingredients in a mixing bowl. Place into a greased baking dish.

Then combine the cobbler topping dry ingredients in a mixing bowl along with the chilled, cubed butter.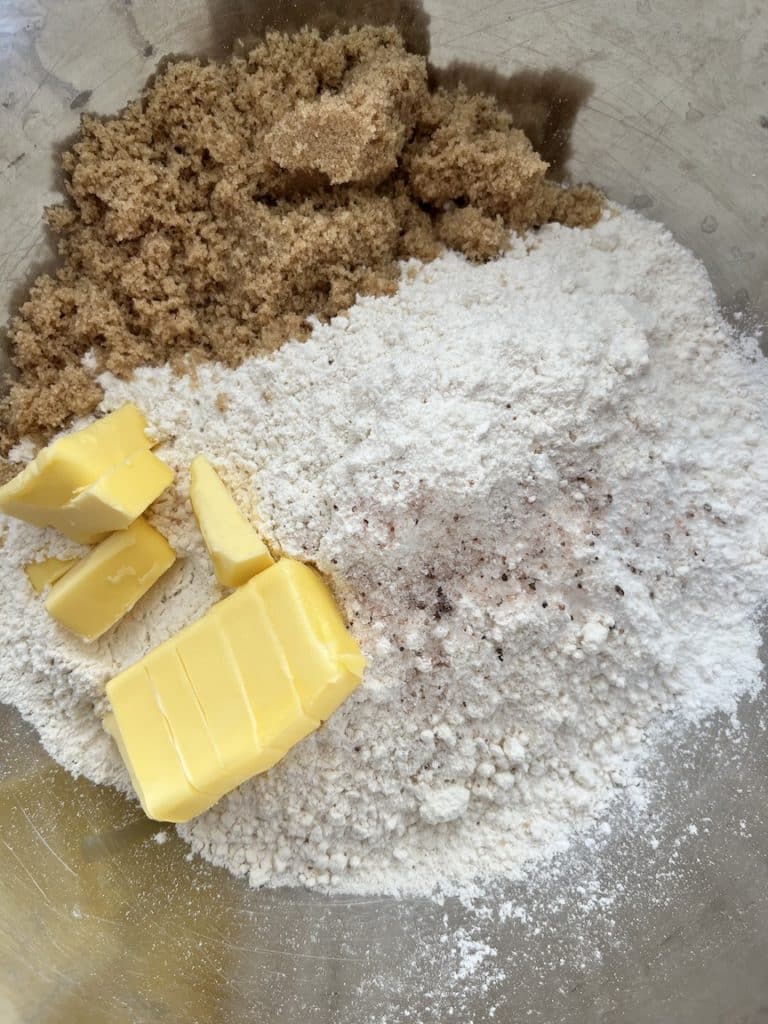 Cut the butter into the dry ingredients until the butter is the size of peas.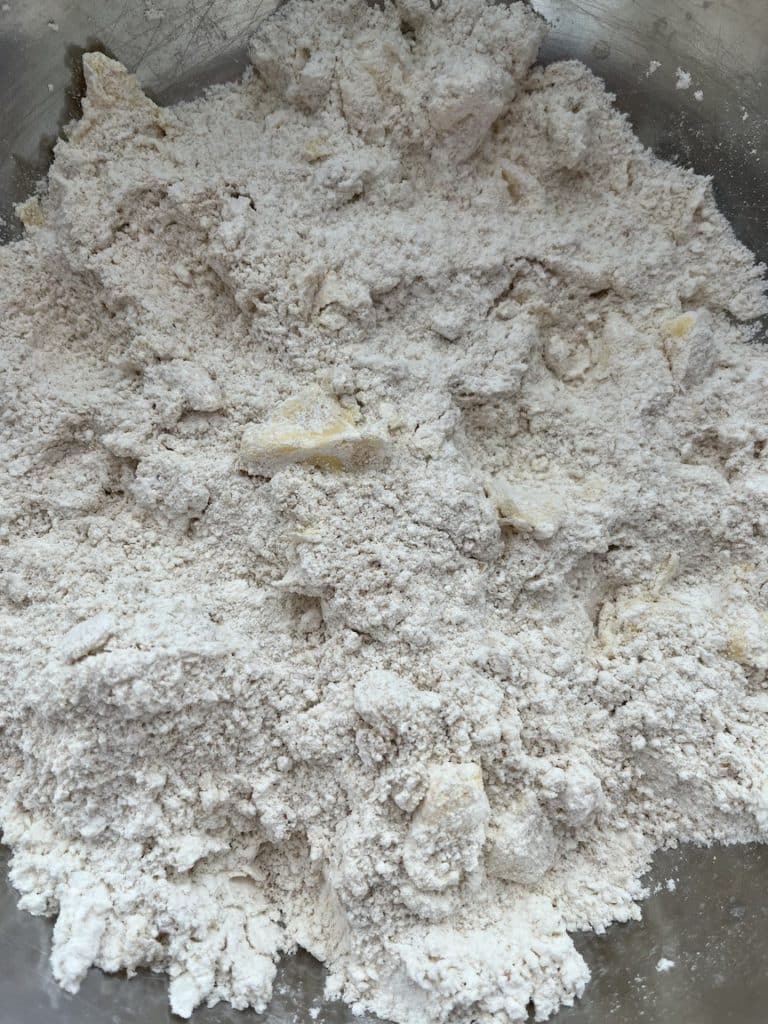 Then combine the wet ingredients in a separate bowl.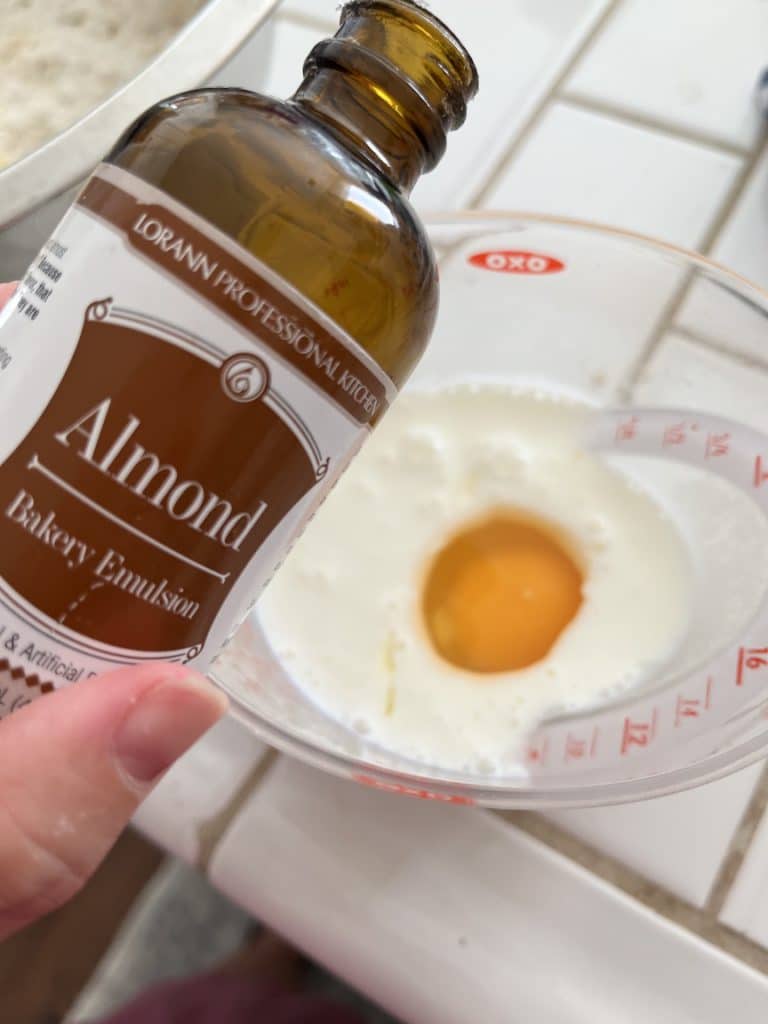 Combine the wet and dry ingredients just until it comes together.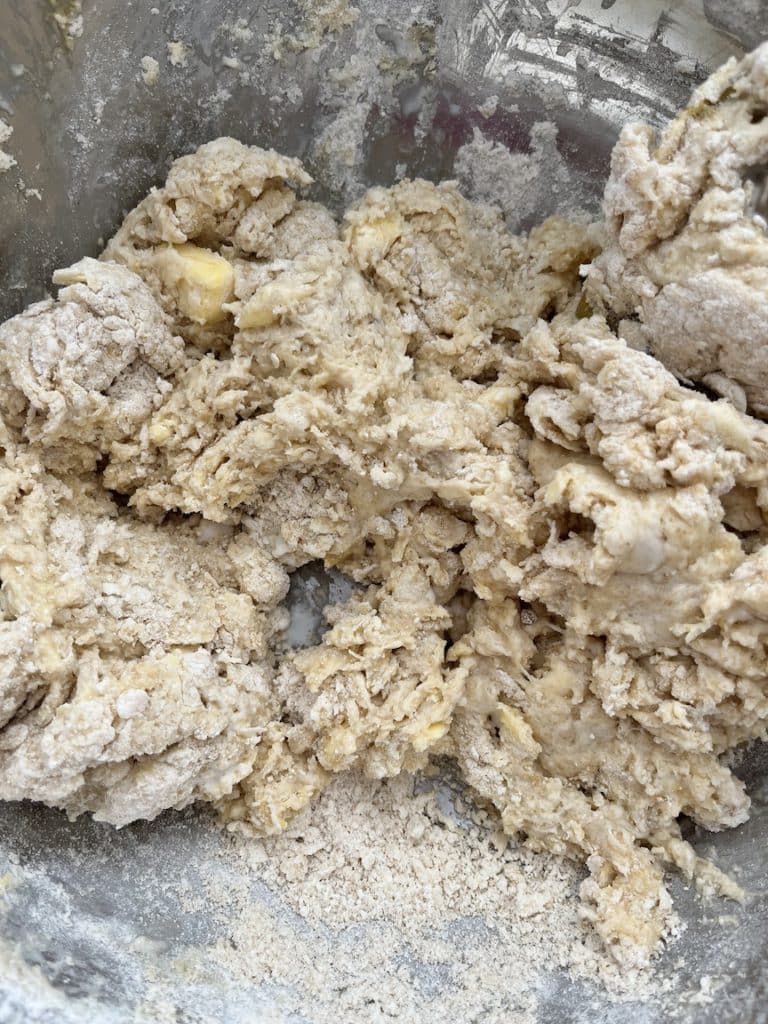 Top the cobbler mixture on top of the berries and bake.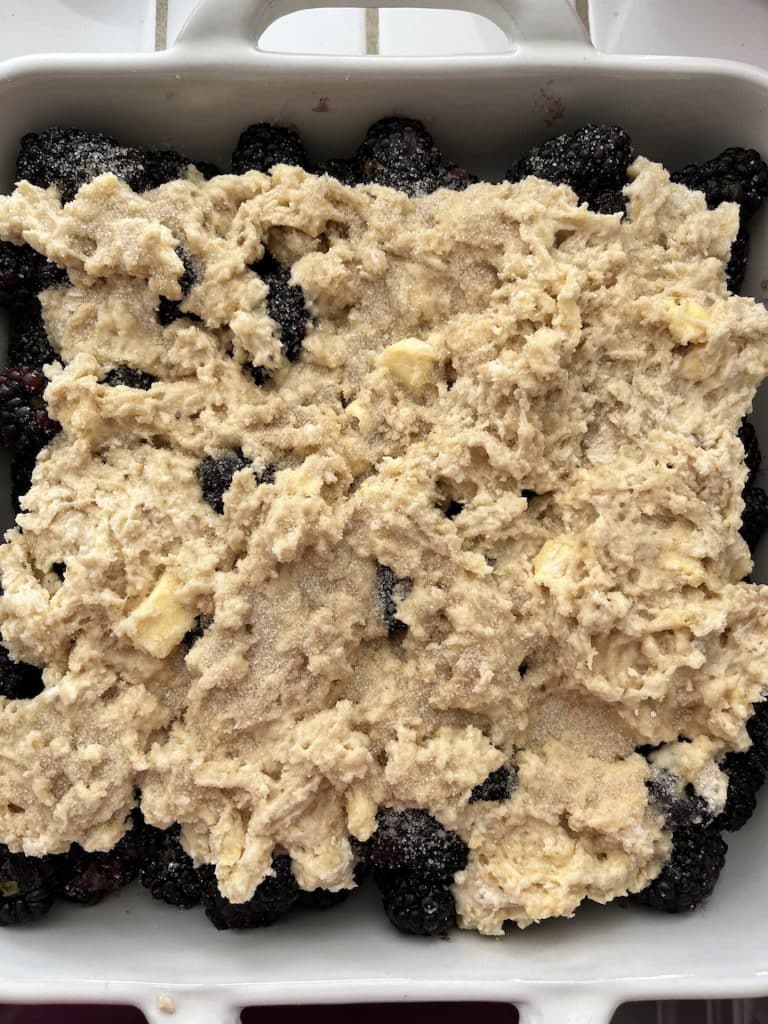 Whether you're an experienced baker looking to showcase your skills or a novice seeking a rewarding culinary adventure, boysenberry cobbler offers a canvas for creativity and a gateway to the rich tapestry of flavors that define our culinary heritage.
From its humble beginnings to its place as a beloved dessert on tables around the world, boysenberry cobbler continues to captivate the hearts and palates of dessert lovers everywhere.
And if you love boysenberries try these other delicious recipes.
Boysenberry Recipes:
Boysenberry Syrup Recipe For Pancakes
Boysenberry Cobbler Recipe: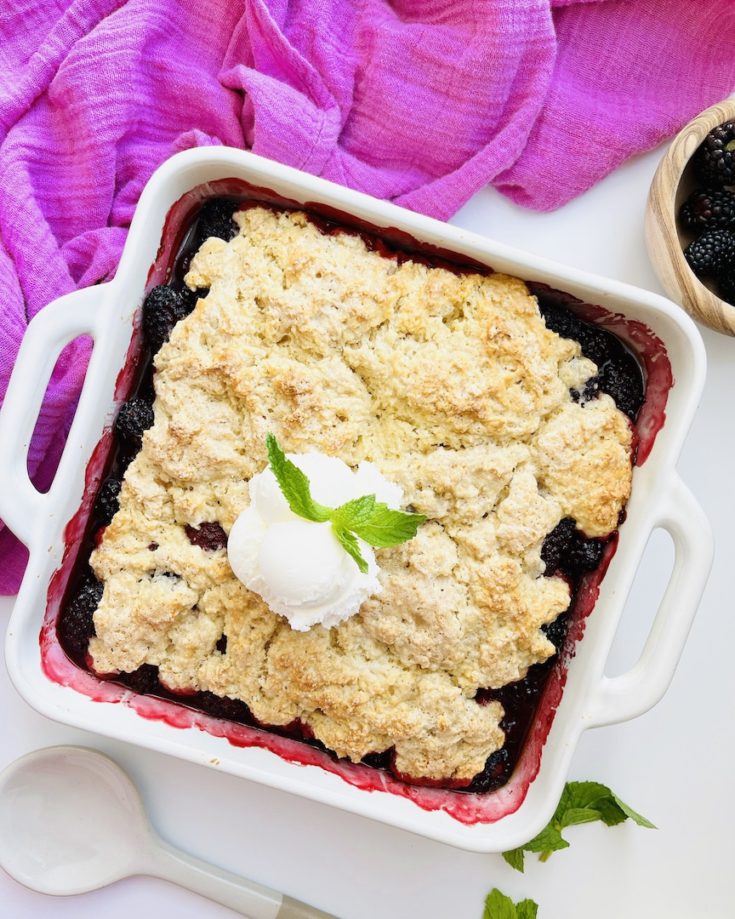 Yield:

Serves 8
Boysenberry Cobbler With Vanilla Ice Cream
Additional Time:
10 minutes
Warm Berries topped with a crumble crust and vanilla ice cream is perfect for your Summer gatherings.
Ingredients
Filling:
2 Pounds Frozen or Fresh Boysenberries
Zest and Juice of 1 Orange
2 Tablespoons Cornstarch
½ Teaspoon Ground Cinnamon
½ Cup Granulated Sugar
Toppings:
2 ¼ Cups All-Purpose Flour
½ Cup Brown Sugar
2 Teaspoons Baking Powder
1 Teaspoon Salt
6 Tablespoons Chilled Butter, Cut into Cubes
1 Egg
¼ Teaspoon Almond Emulsion or 1 Teaspoon Almond Extract
¾ Cup Heavy Cream
To Serve:
Instructions
Preheat the oven to 350°F. Grease a 9x13 baking dish.
Prepare the filling by combining the berries, orange juice, and orange zest in a medium-sized bowl.
In a separate, small bowl, stir together cornstarch, cinnamon, and sugar, then fold into the berry mixture. Transfer the filling to the prepared baking dish.
In a large bowl, stir together flour, brown sugar, baking powder, and salt. Scatter the butter pieces into the bowl and use your hands to mix the butter with the dry ingredients until you get pea-sized pieces of the mixture.
Add the egg, almond emulsion, and cream. Stir together until fully combined.
Evenly spread the cobbler topping over the filling mixture. Bake for about 35 minutes or until the top is golden and the berries are bubbling. Let cool for 10 minutes.
Serve with vanilla ice cream.
Notes
You can also use any type of fruit for this recipe. Swap out apples or peaches for another variation.
Recommended Products
As an Amazon Associate and member of other affiliate programs, I earn from qualifying purchases.