Instant Pot risotto is the perfect easy elegant meal for any season. You can change up this recipe for Summer, Spring, Fall, Winter for what's in season and fresh.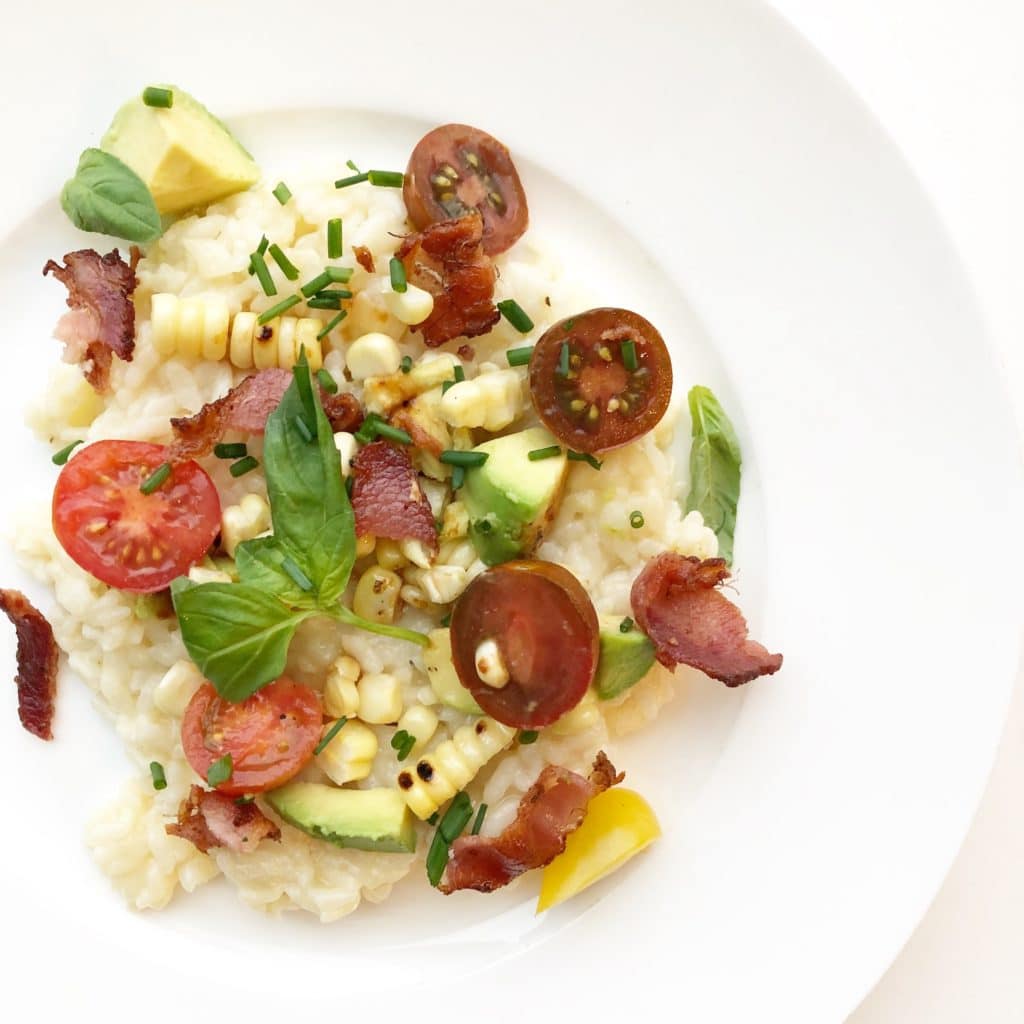 Do you love cooking risotto? Are you tired of slaving over the stove making sure it comes out perfect? Well no more! With this Instant Pot Risotto recipe cooking risotto could not be easier and you will end with perfect risotto every single time!
Risotto is a great recipe to make in the Instant Pot since it normally requires some extra labor and love on the stove top.
With this recipe you don't have to be constantly stirring and adding in more liquid when the liquid has been absorbed, you literally can make risotto in the Instant Pot with little to no work at all.
What is risotto:
Risotto is rice dish from Northern Italy. It is slow cooked, creamy and made by slowly adding a flavorful broth which allows the rice to slowly release starch to make a creamy dish.
The original recipe usually called for saffron. In Italy risotto is a staple dish and can be the vessel for many delicious flavors and varieties. Check out the recipe below where I give you ideas for how to top risotto for every season.
What rice do I use for risotto:
You want to use arborio rice. Arborio rice is an Italian short grain rice that is high in amylopectin starch. When cooked the rice releases this starch and creates a delicious creamy texture.
The rice releases the starch gradually making it extra creamy without adding any cream or excess fat. If you use other rice the texture will not be the same.
You can find arborio rice in most grocery stores in the rice section.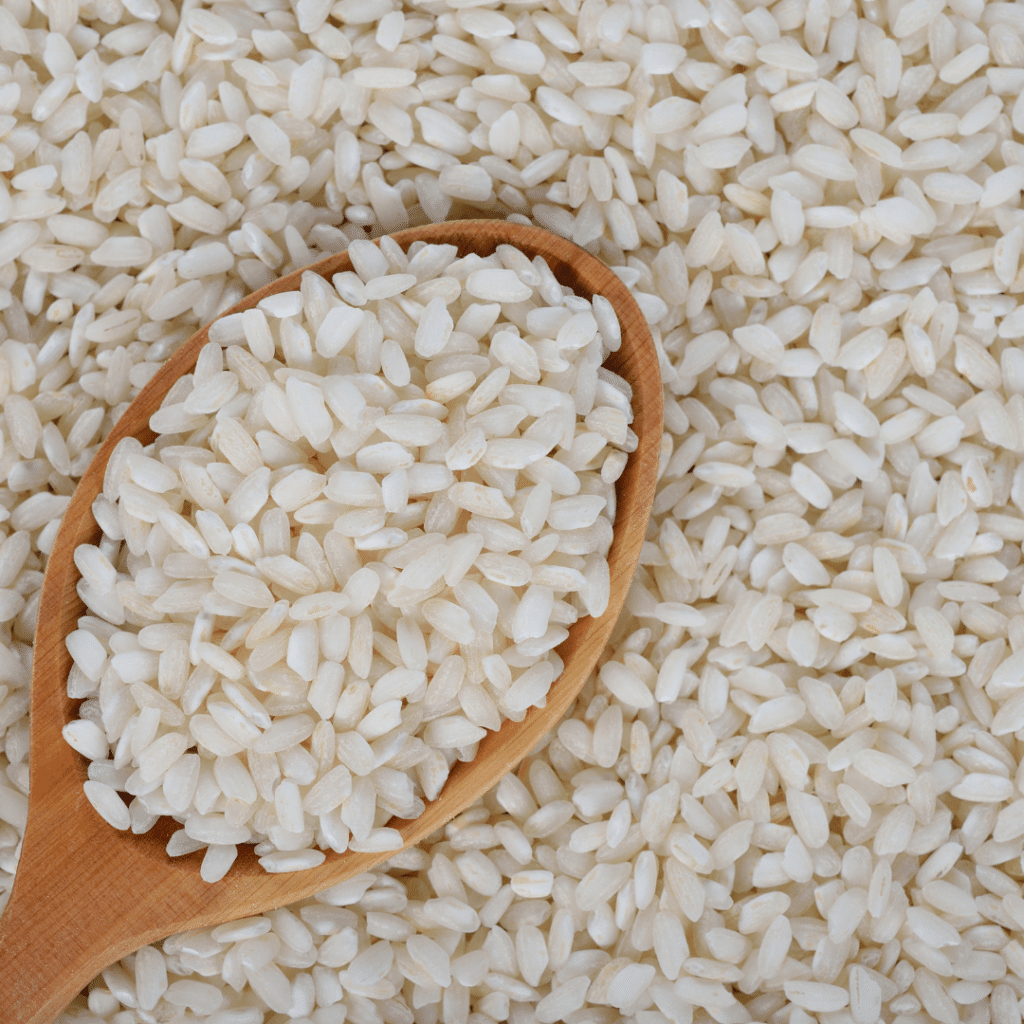 How To Cook Risotto In The Instant Pot:
Risotto is so much easier in the Instant Pot. You don't have to slave over the stove! Here are the general steps to make risotto in the Instant Pot.
Turn the Instant Pot on saute mode and add avocado oil or butter.
Then add a shallot and saute for 1-2 minutes.
When the shallot has become translucent add the arborio rice and saute for 5 minutes to coat in the butter or oil.
Deglaze with white wine and stir to release any rice from the bottom of the pan.
Add chicken stock and set pressure on high for 5 minutes.
Perform a quick release and then stir in Parmesan cheese.
Instant Pot Risotto Recipe: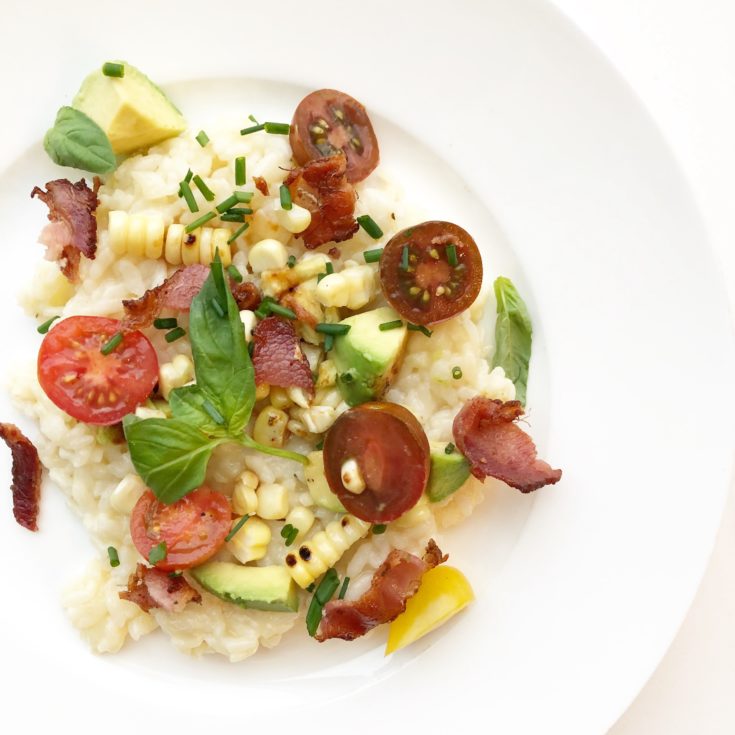 Yield:

Serves 4
Instant Pot Risotto
Additional Time:
10 minutes
Creamy, perfectly cooked risotto can be made easily in the Instant Pot.
Ingredients
1 Tablespoon Unsalted Butter
1 Shallot, Minced
2 Cups Arborio Rice
1/4 Cup White Cooking Wine or White Wine
4 Cups Chicken Stock
1/2 Cup Parmesan Cheese, Grated
1 Tablespoon Garlic Butter or Regular Butter
1/2 Teaspoon Kosher Salt
Spring:
1 Cup Peas
1 Teaspoon Dill
2 Cups Shrimp, Sauteed or Grilled
Summer:
4 Slices Bacon, Cooked and Roughly Chopped
1 Cup Cherry Tomatoes, Cut In Half
1 Cup Corn, Grilled or Roasted
1 Avocado, Diced
1 Tablespoon Chives, Chopped
1 Tablespoon Basil, Chiffonade
Fall:
2 Cups Butternut Squash, Roasted
2 Tablespoons Dried Cranberries
1/4 Cup Goat Cheese
Winter:
Top with Braised Pot Roast or Short Ribs
Instructions
Turn the Instant Pot on saute mode and add the butter or avocado oil. Add the shallot and cook for 1-2 minutes to soften.
Add the rice and saute for 2 minutes. Make sure you stir the rice to coat in the butter or oil.
Add the cooking wine and stir to release any rice from the bottom of the pot. Add the chicken stock.
Turn the valve to sealing and set the pressure cooker on high for 5 minutes.
When the 5 minutes is up, do the quick release method by opening the vent manually to the venting position.
Stir in parmesan, butter and salt.
Place the risotto in your serving dishes and top with desired toppings.
Notes
This is a base recipe and can be topped with whatever toppings you like.
Recommended Products
As an Amazon Associate and member of other affiliate programs, I earn from qualifying purchases.
For more delicious Instant Pot recipes check out some of my favorites:
Pulled Pork With Pineapple BBQ Sauce
Instant Pot Baby Back Ribs Recipe