Lemon pasta primavera with browned butter sauce will soon become your new favorite Spring pasta dish. It's bright, flavorful, lemony, and full of healthy vegetables.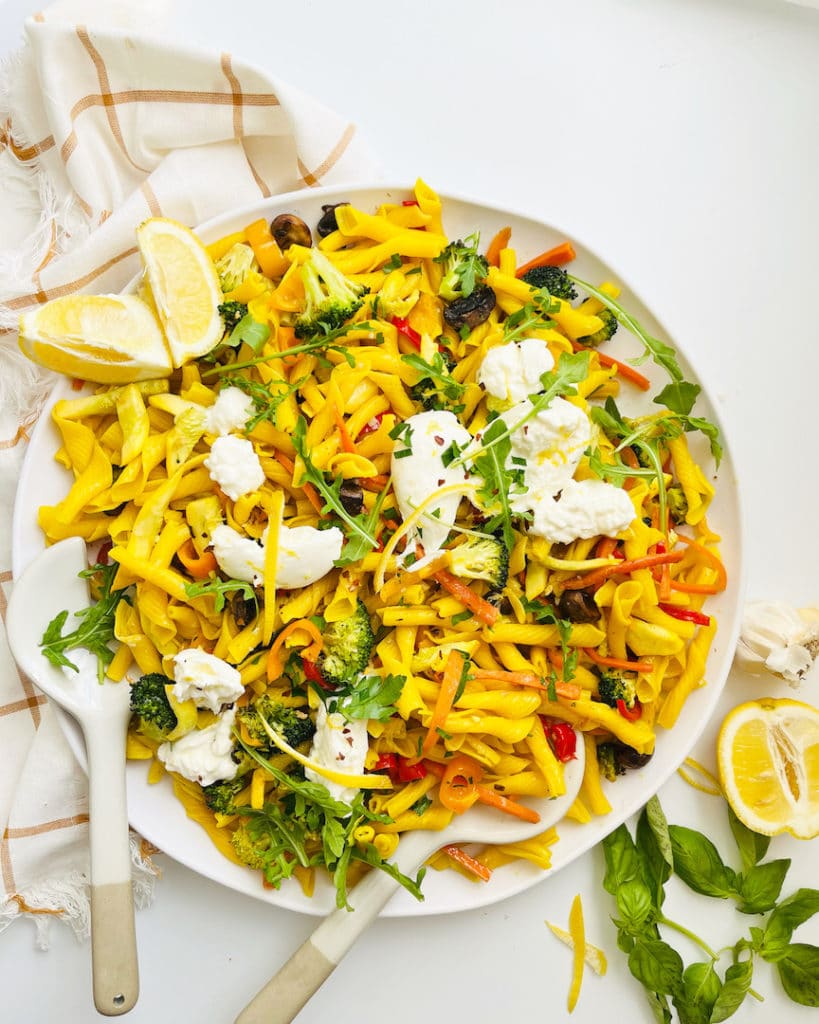 Lemon Pasta Primavera:
Primavera means spring in Italian and this lemon pasta primavera recipe will transport you to an Italian Spring day.
When it comes to refreshing and vibrant pasta dishes, lemon pasta primavera with browned butter sauce takes the spotlight.
This yummy recipe uses vibrant lemon, colorful vegetables, and browned butter to make a flavorful pasta dish.
Come with us on a food adventure as we make a delicious lemon pasta primavera with a tasty browned butter sauce.
Lemon pasta primavera with browned butter sauce will soon become your new favorite summer pasta dish. It's bright, flavorful, full of healthy vegetables with a burst of lemon.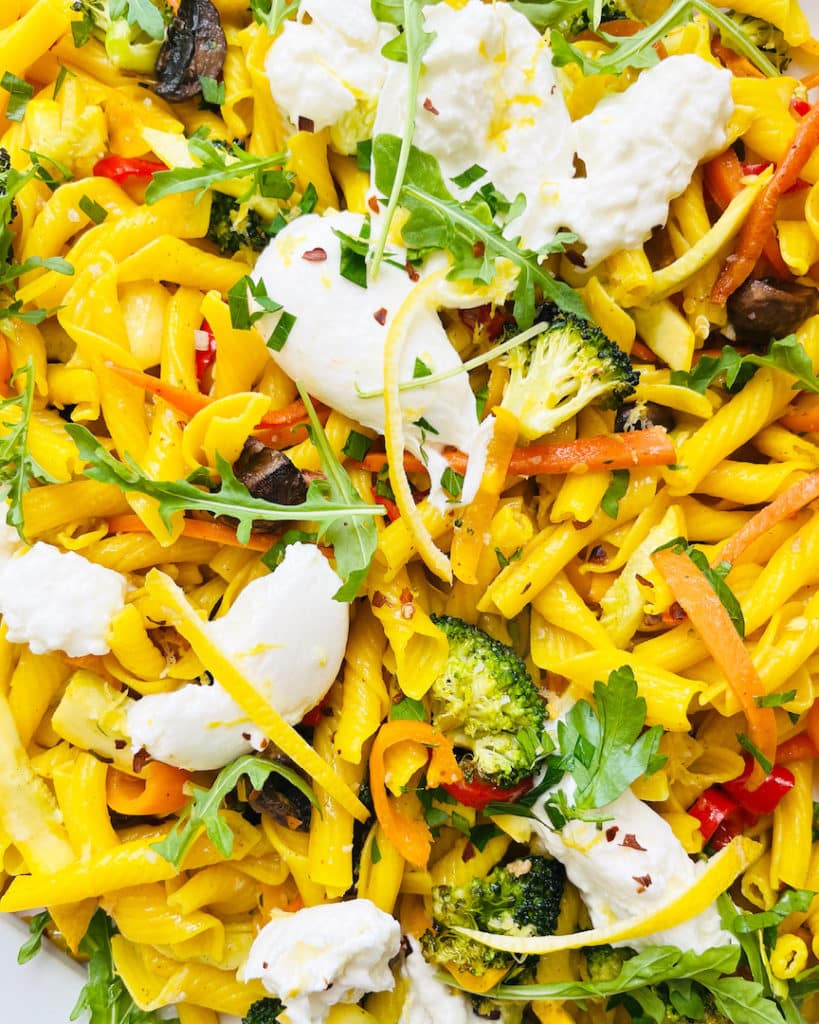 What is Primavera Sauce Made Of?
Primavera sauce is a classic Italian pasta sauce that is known for its vibrant and fresh flavors.
The sauce typically consists of a combination of sautéed or roasted seasonal vegetables, herbs, and a light sauce base.
While there is no fixed recipe for Primavera sauce, the following ingredients are commonly used:
Vegetables: Primavera sauce traditionally includes a variety of colorful vegetables. Common choices include bell peppers, zucchini, carrots, broccoli, cauliflower, cherry tomatoes, snap peas, and mushrooms. The vegetables are typically sliced or diced.
Extra Virgin Olive Oil: Extra virgin olive oil is commonly used to cook vegetables and add a delicious fruity taste to the sauce. Today we will be using butter for our sauce base instead.
Garlic: Garlic is an aromatic that is frequently used to add flavor to the sauce.
Herbs and Seasonings: Fresh herbs such as basil, parsley, or thyme are commonly used to infuse the sauce with additional flavor. Salt, pepper, and sometimes red pepper flakes may be added to season the sauce.
Sauce Base: Primavera sauce is generally a light sauce, and various options can be used as a base. Some recipes use a simple combination of chicken broth or white wine, while others may incorporate a cream or cheese-based sauce. The choice of sauce base depends on personal preference and desired richness.
Parmesan Cheese: Grated Parmesan cheese is often sprinkled over the finished pasta and sauce to add a savory and salty element. Today we will be using. Creamy burrata cheese instead.
You can change Primavera sauce to fit your taste and what ingredients are available.
Celebrate the fresh veggies to make a tasty sauce that goes well with the pasta.
Ingredients:
To make this tantalizing dish, gather the following ingredients:
Lemon pasta: I get mine at Trader Joe's. You can also substitute for your favorite pasta like linguine, spaghetti or fettuccine.
Butter: I like to use salted butter. You can also use unsalted butter.
White Wine: I like to use white cooking wine. But any dry white wine will work great.
Garlic cloves: Use fresh or frozen minced garlic
Mixed vegetables: (such as bell peppers, broccoli, squash, carrots and mushrooms), thinly sliced. You can also use frozen peas, cherry tomatoes or zucchini.
Zest of 1 lemon
Salt, pepper, red pepper flakes to taste
Fresh herbs like parsley or basil for garnish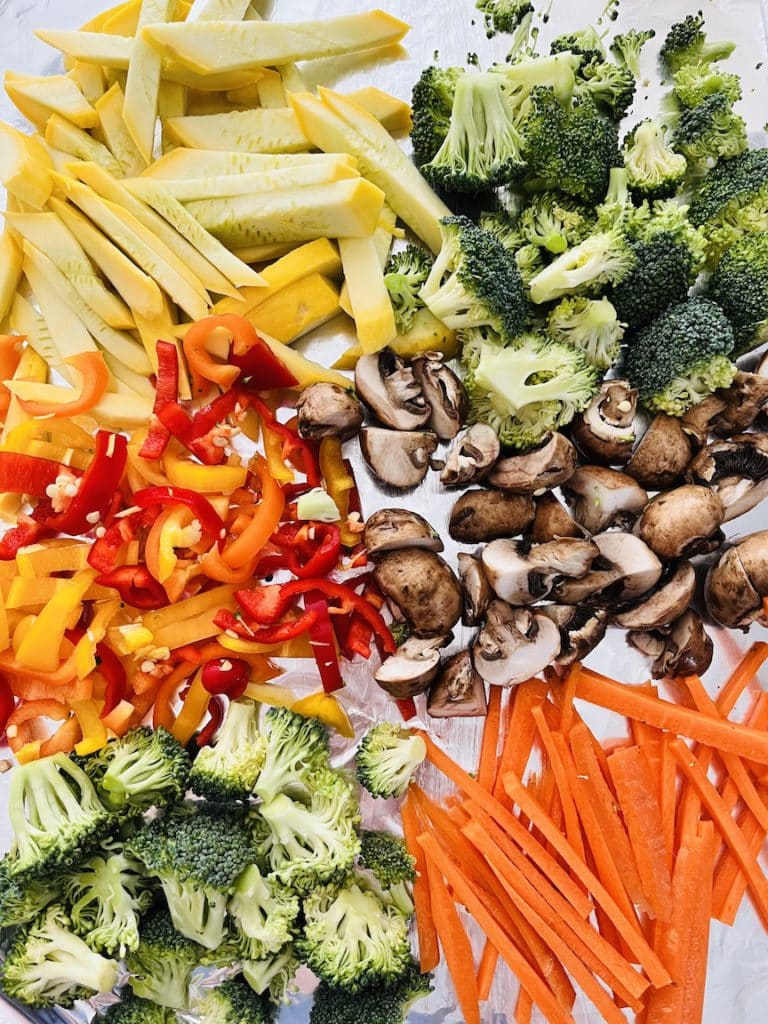 If you want to add some more protein you can add grilled chicken or shrimp at the end.
Make this recipe your own by adding your favorite vegetables.
Cooking the Pasta and Vegetables:
Start by tossing the vegetables in some olive oil and roasting them for 15-20 minutes.
While the vegetables are roasting cook the pasta according to the package instructions or until al dente.
Creating the Browned Butter Sauce:
In a large skillet, melt the butter over medium heat.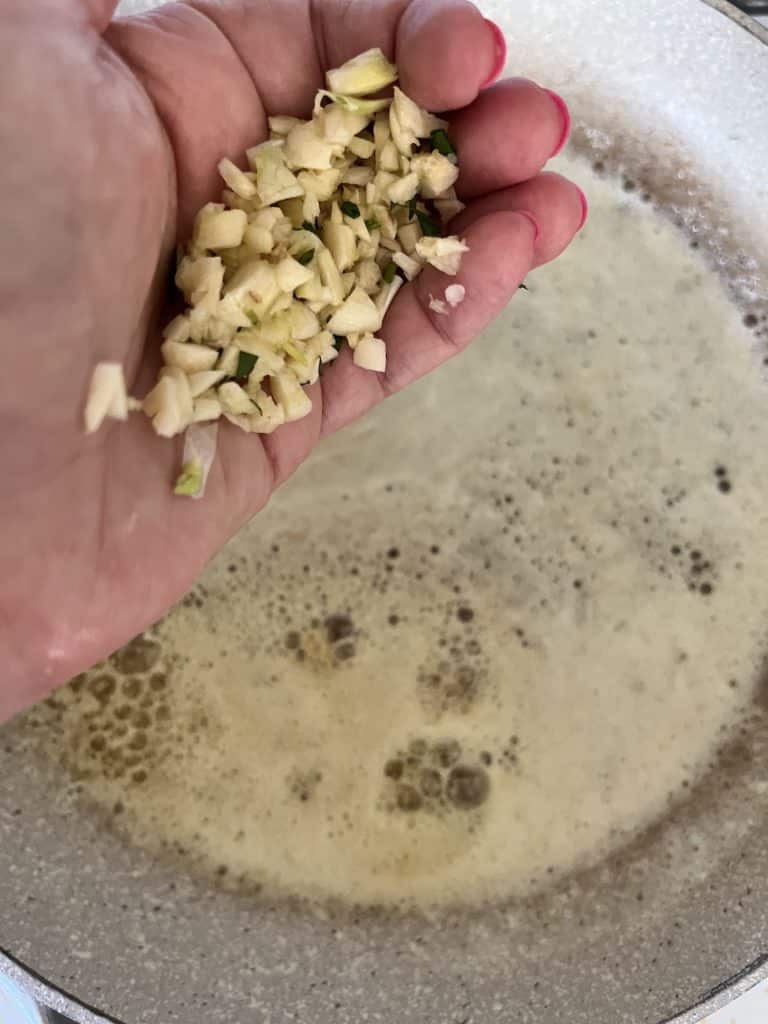 Cook until the milk solids turn golden brown and releases a nutty aroma. Be careful not to burn it.
Add the minced garlic and white wine to the skillet and sauté for about a minute until fragrant.
Combining Pasta and Sauce:
Drain the pasta and toss the pasta and vegetables with the sauce.
Drain the cooked pasta and add it directly to the skillet with the browned butter sauce and vegetables.
Toss the pasta gently in the sauce until it is well coated and infused with the flavors.
If the mixture seems dry, add a splash of pasta cooking water to loosen it up and create a silky texture.
Top with fresh arugula, fresh herbs and torn burrata cheese.
Season the vegetables with salt, pepper and red pepper flakes to taste.
Toss everything together and enjoy!
Serving the Lemon Pasta Primavera:
Now that your lemon pasta primavera is ready, it's time to serve it in all its vibrant glory.
Transfer the pasta to serving plates or a large platter.
Serve the pasta with any of these delicious side dishes.
Additional Tips:
Feel free to customize the vegetable selection based on your preferences and seasonal availability.
For added richness, you can sprinkle some grated Parmesan cheese over the finished dish.
Experiment with different pasta shapes to add variety and texture to your lemon pasta primavera.
Add added protein with grilled chicken or shrimp.
Top with toasted pine nuts for added texture.
Lemon pasta primavera with browned butter sauce is a celebration of vibrant flavors and fresh ingredients.
The tangy lemon, fresh veggies, and rich browned butter combine to make a pasta dish that is both refreshing and indulgent.
This recipe is perfect for any occasion and will make your taste buds happy and wanting more.
So grab your ingredients, whip up this lemony delight, and savor the burst of flavors in every bite. Bon appétito!
Lemon Pasta Primavera With Browned Butter Recipe: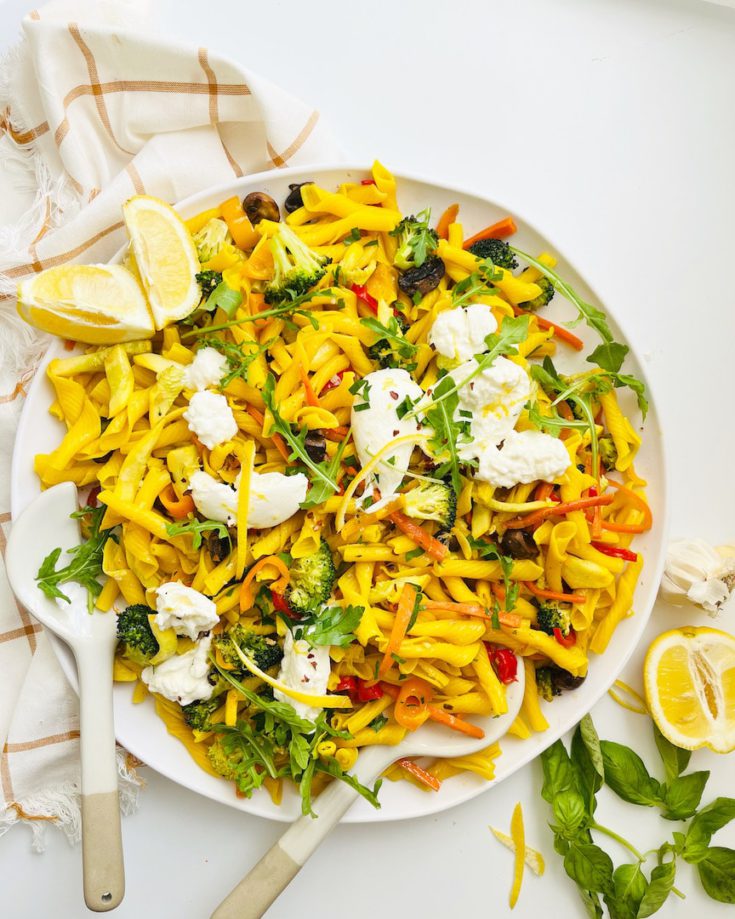 Yield:

Serves 6
Lemon Pasta Primavera With Browned Butter Sauce
Lemon pasta primavera with browned butter sauce will soon become your new favorite summer pasta dish. It's bright, flavorful, full of healthy vegetables and lemony. 
Ingredients
1 small red bell pepper
1 small yellow bell pepper
1 small orange bell pepper
2 cups broccoli florets
1 cup mushrooms, quartered
1 yellow squash, cit into 1 linch slices
1 carrot, julienned
1 tablespoon olive oil
1 pound lemon pasta
1/4 cup salted butter
3 cloves garlic
1/4 cup white cooking wine
1 ball burrata cheese, torn into pieces
1 cup arugula
1 lemon zested
Salt, pepper and red pepper flakes to taste
Instructions
Preheat the oven to 425 F.
Place the bell peppers, broccoli, mushrooms, squash, carrot and olive oil onto a baking sheet and toss together.
Roast the vegetables for 15-20 minutes. Remove from the oven and set aside.
Bring a large pot of water to a boil. Add 2 tablespoons salt and the lemon pasta. Cook according to package directions.
In a large saute pan melt the butter over medium heat until the butter caramelizes and the milk solids toast. The butter should turn brown but not black.
Add the garlic and cooking wine and cook for 1 minute.
Drain the pasta and add it to the butter. Add the roasted vegetables and toss together.
Place on the serving plater and top with burrata cheese, arugula, lemon zest, salt, pepper, red pepper flakes to taste
Nutrition Information:
Yield:
6
Serving Size:
1
Amount Per Serving:
Calories:

220
Total Fat:

12g
Saturated Fat:

6g
Trans Fat:

0g
Unsaturated Fat:

5g
Cholesterol:

24mg
Sodium:

219mg
Carbohydrates:

27g
Fiber:

7g
Sugar:

7g
Protein:

6g