This Biscoff cookie butter cookie recipe is a new favorite. These soft and chewy cookies have biscoff cookies studded throughout and Maldon salt on top. It's the perfect salty, sweet cookie recipe that will have you coming back for more.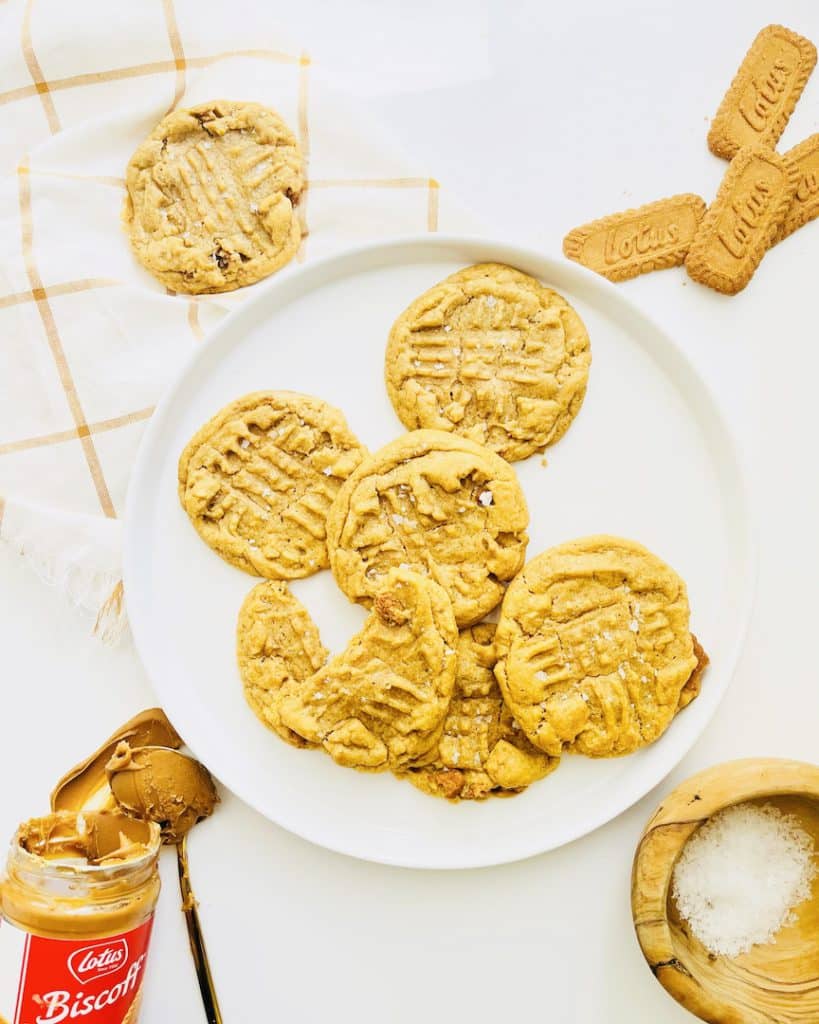 These Biscoff Cookie Butter Cookies use a delicious combination of lotus biscoff cookies and the biscoff cookie butter spread. Sprinkled with some Maldon finishing salt and these cookies are a match made in heaven.
Biscoff spread has taken the grocery stores by storm lately and I love finding ways to use it.
I basically substitute recipe that call for peanut butter with this amazing cookie butter and have been recipe testing up a storm.
Known for its velvety texture and irresistible taste, Biscoff cookie butter adds a unique twist to traditional cookie recipes.
Imagine the warmth of spiced cookies meeting the rich, nutty allure of cookie butter, resulting in a treat that's nothing short of blissful.
In this blog post, we're thrilled to share a delectable Biscoff cookie butter cookie recipe that promises to elevate your baking game and enchant your taste buds.
Elevate Your Baking Adventure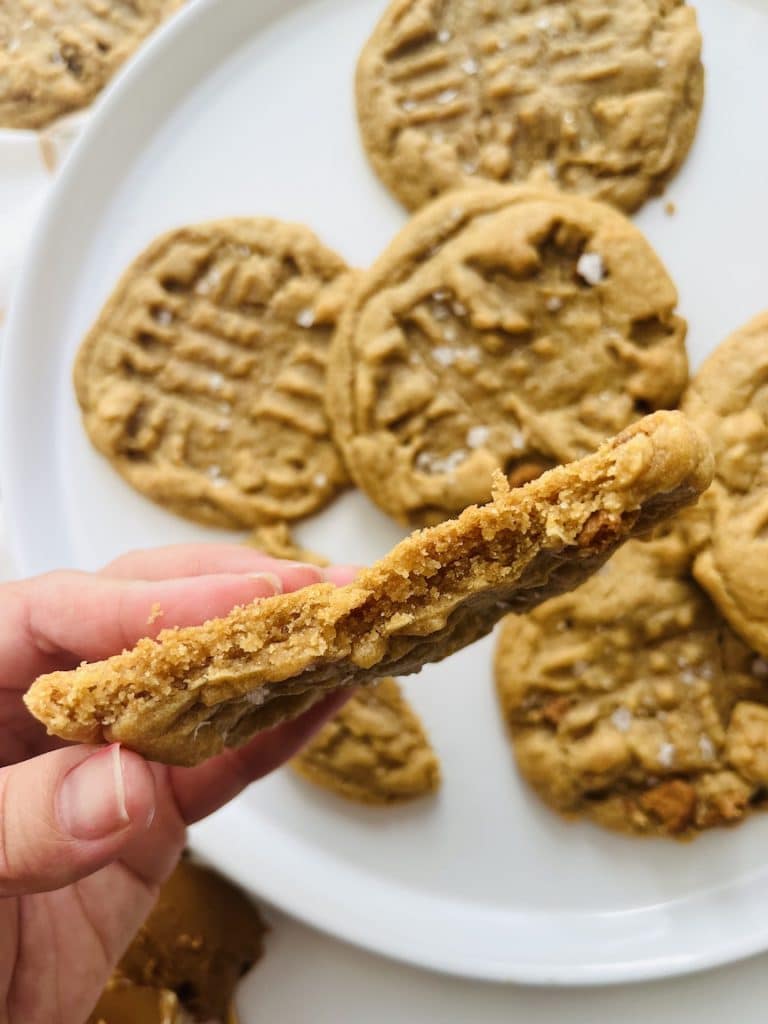 The Biscoff cookie butter cookie recipe isn't just a dessert; it's an invitation to embark on a journey of culinary exploration. With each step, you're creating a treat that's a testament to the art of baking and the magic of flavor pairing.
The marriage of classic cookie ingredients with the captivating allure of Biscoff cookie butter showcases the endless possibilities that arise when creativity meets tradition.
Whether you're baking for a special occasion, treating yourself to a cozy evening at home, or looking to impress friends and family, Biscoff cookie butter cookies are sure to leave an indelible mark on your taste buds.
The aroma that wafts from your oven, the satisfaction of rolling the cookie dough, and the moment of pure joy as you savor the finished product—all of these elements come together to create a baking experience that's as fulfilling as it is delicious.
So, gather your ingredients, put on your apron, and let the sweet aroma of Biscoff cookie butter cookies fill your kitchen.
Allow yourself to be swept away by the enchantment of baking and the sheer delight of savoring a cookie that's been elevated to a level of pure bliss.
Your taste buds will thank you, and your heart will be filled with the joy of creating something truly magical in your own kitchen.
What is Biscoff Cookie Butter:
Derived from the beloved spiced Biscoff cookies, Biscoff cookie butter is a spreadable delight that's garnered a cult following for its distinct flavor profile.
It combines the comforting notes of cinnamon, ginger, and cloves with the nuttiness of crushed cookies, resulting in a creamy, dreamy concoction that's perfect for both spreading and baking.
If you can't find Biscoff cookie butter you can also find a delicious cookie butter at Trader Joes.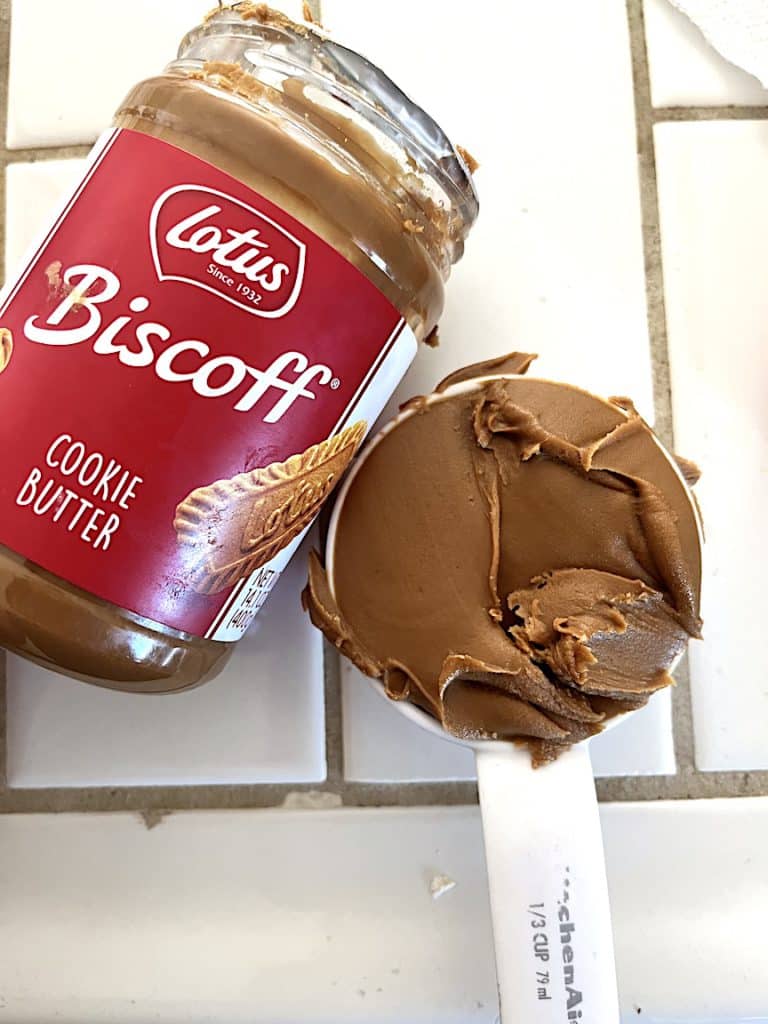 Ingredients You'll Need For Biscoff Cookie Butter Cookies:
Before we embark on this delectable baking adventure, let's gather the essential ingredients for crafting Biscoff cookie butter cookies:
all-purpose flour
baking soda
baking powder
teaspoon salt
butter flavor crisco
brown sugar
Biscoff cookie butter: I prefer this brand of cookie butter, but you can also find it elsewhere.
eggs
Biscoff cookie crumbs
Crafting Biscoff Cookie Butter Cookies: A Step-by-Step Guide
Preheat and Prep:
Preheat your oven to 350°F (175°C) and line a baking sheet with parchment paper.
Dry Ingredients:
In a bowl, combine together the all-purpose flour, baking soda, baking powder and salt. Set aside.
Creaming Butter and Sugars:
In a separate bowl, cream the butter flavored Crisco and brown sugar together until the mixture is light and fluffy. You can do this in a stand mixer, hand mixer or by hand.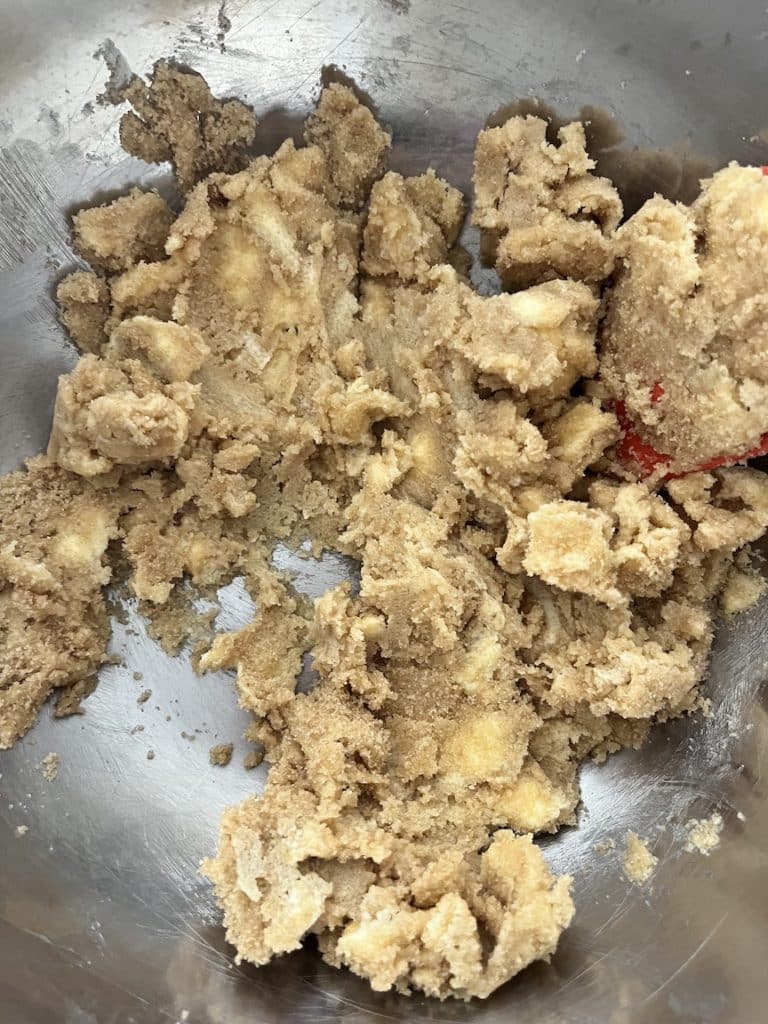 Incorporating Cookie Butter and Egg:
Add the Biscoff cookie butter to the butter-sugar mixture and mix until well combined.
Beat in the egg and vanilla extract until the batter is smooth and creamy.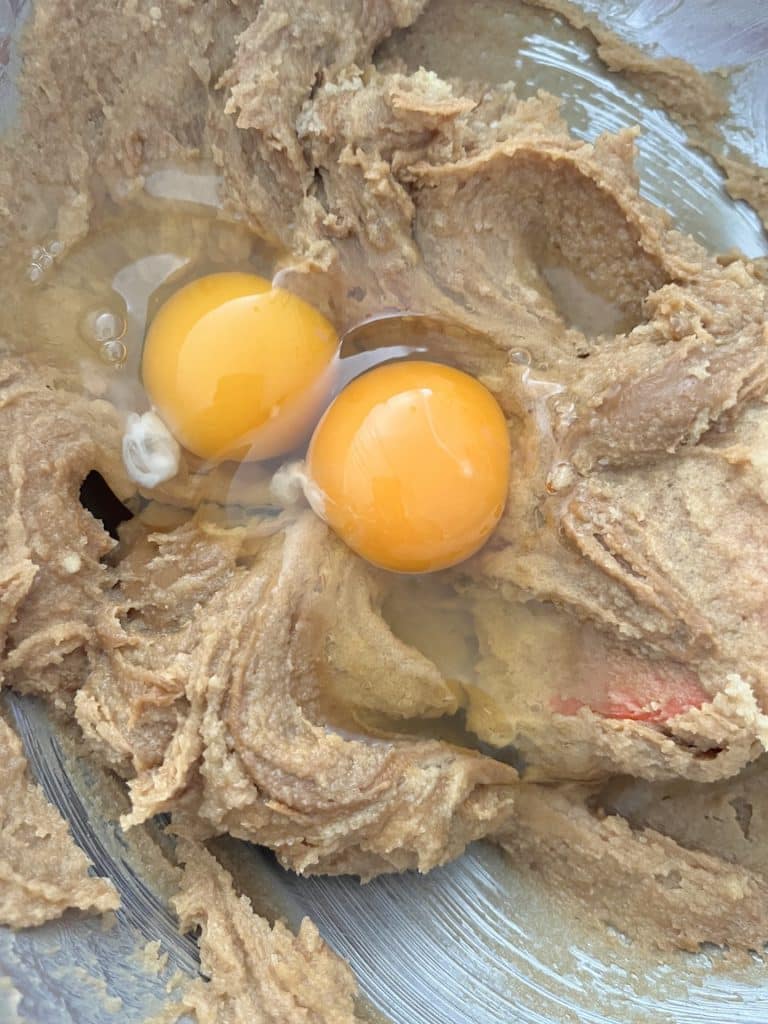 Combining Dry and Wet Ingredients:
Gradually add the dry ingredient mixture to the wet ingredients, mixing until a soft cookie dough forms.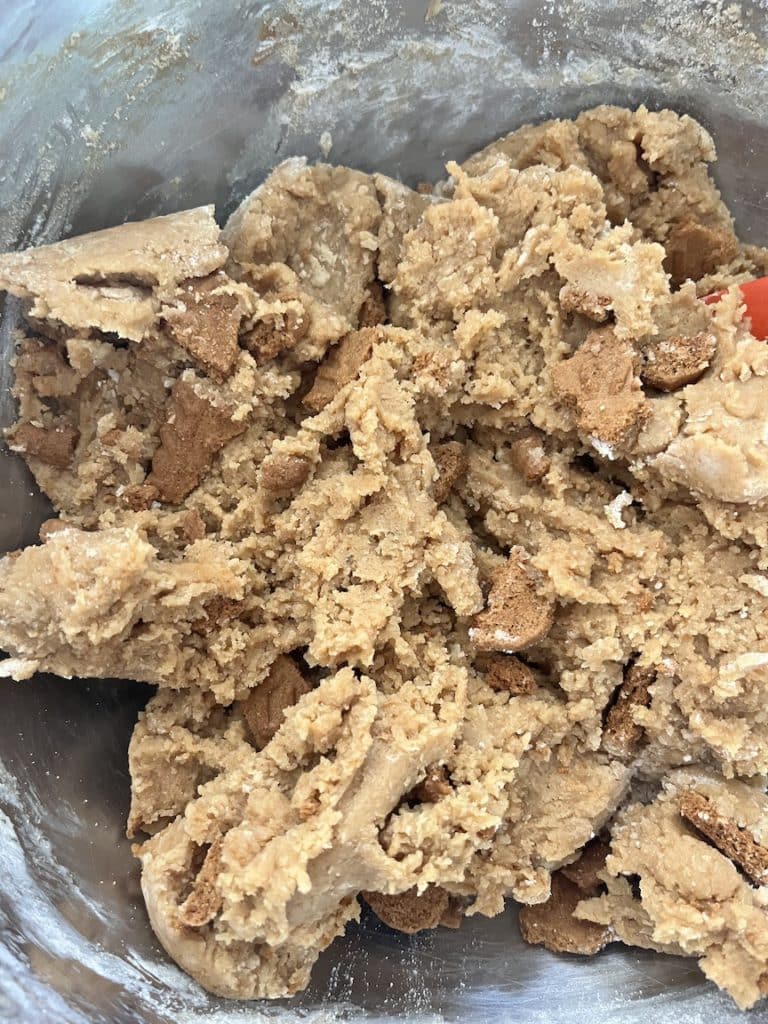 Rolling and Marking:
Using your hands, shape small portions of cookie dough into balls and place on the cookie sheet.
Place the cookie dough balls on the prepared baking sheet, spacing them about 2 inches apart.
Using a fork lightly press down to create a criss cross pattern.
Baking and Cooling:
Bake in the preheated oven for 10-12 minutes, or until the edges of the cookies are golden brown.
Once baked, remove the cookies from the oven sprinkle with Maldon salt and allow them to cool on the baking sheet for a few minutes before transferring them to a wire rack to cool completely.
Savoring the Biscoff Cookie Butter Delight
The moment you bite into a Biscoff cookie butter cookie, you'll be greeted by a symphony of flavors and textures.
The exterior boasts a delicate crunch and a hint of caramelized sweetness, while the interior is tender, melting in your mouth with each delicious bite.
The Biscoff cookie butter imparts its signature spiced and nutty notes, elevating the traditional cookie experience to new heights.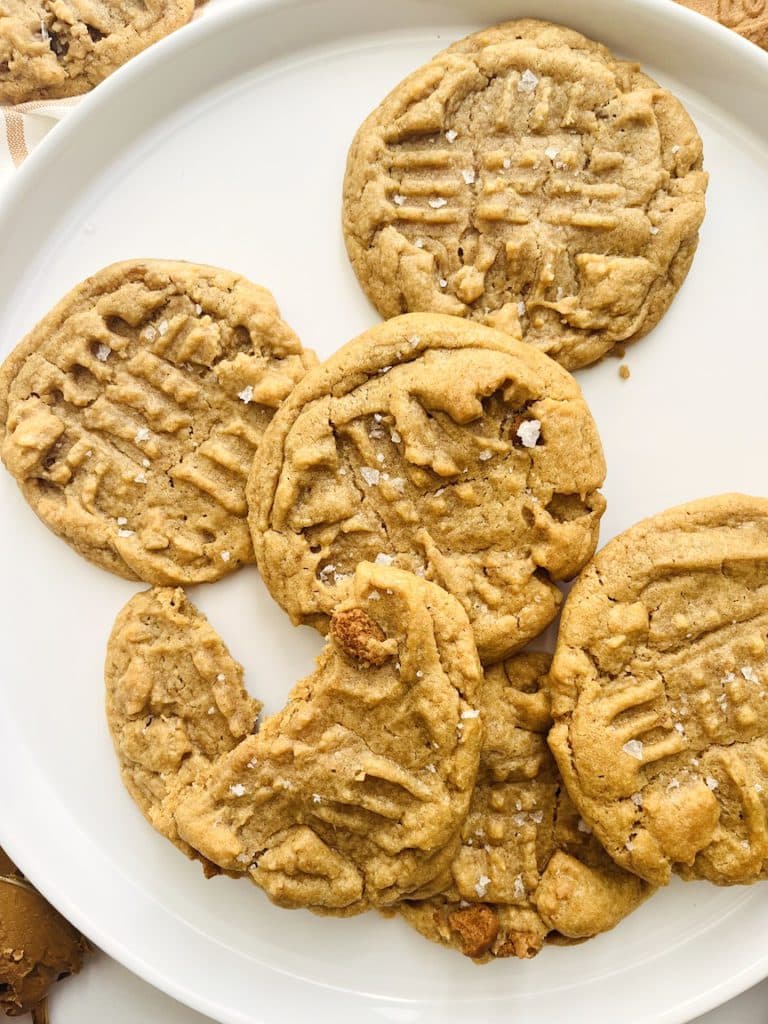 Storage and Freezing Directions:
To ensure the longevity of your Biscoff cookie butter cookies, proper storage is essential. Once completely cooled, store them in an airtight container at room temperature. This will help maintain their freshness and prevent them from becoming stale.
If you find yourself with an abundance of these delectable treats, freezing them is a great option. Simply place the cookies in a freezer-safe container or bag, making sure to separate each layer with parchment paper to prevent sticking. They can be stored in the freezer for up to three months.
When you're ready to enjoy your frozen Biscoff cookie butter cookies, remove them from the freezer and allow them to thaw at room temperature for about 30 minutes. This will ensure that they regain their delightful texture and flavors.
Whether you choose to store them at room temperature or freeze them for later, these cookies are sure to bring joy to any occasion. From a quick snack to a delightful addition to your afternoon tea, the Biscoff cookie butter cookies are a true delight that can be savored at any time. So go ahead, indulge in their irresistible charm and treat yourself to a moment of pure bliss.
Other Delicious Cookie Recipes:
If you love cookies like I do try out these other delicious cookie recipes.
Easy Classic Chewy Chocolate Chip Cookies
Gluten Free Chocolate Chip Cookies
The Best Oatmeal Chocolate Chip Cookie Recipe
The Best Lavender Cookie (Italian Biscookie)
Biscoff Cookie Butter Cookie Recipe: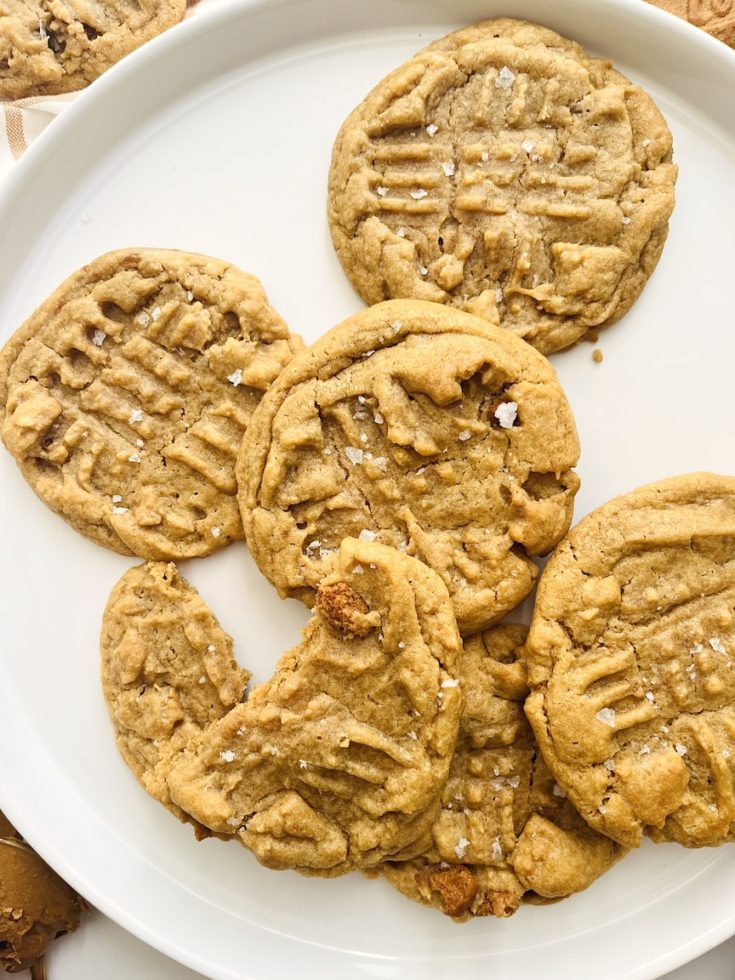 Yield:

16
Biscoff Cookie Butter Cookie Recipe With Sea Salt
Biscoff cookie butter cookies are soft, chewey and the perfect combination of salty and sweet.
Ingredients
1 stick butter flavor crisco
1 cup brown sugar
3/4 cup Biscoff Cookie Butter
2 eggs
1 tsp baking powder
1 tsp baking soda
1 tsp salt
1 tsp vanilla bean paste or extract
2 1/2 cups all purpose flour
5 biscoff cookies, crunched up
Maldon Finishing Salt
Instructions
Preheat the oven to 350 F.
Combine the crisco with brown sugar until creamed together. You can do this in a stand mixer with a paddle attachement or with a hand mixer.
Add the biscoff butter and mix until creamed together.
Then add the eggs and mix to combine.
Add the baking powder, baking soda, salt, vanilla extract or paste and flour. Mix to combine.
Then stir in the Biscoff cookies by hand.
Scoop out about 3 tablespoons worth of dough and form a ball.
Place the cookie dough balls on a parchement lined baking sheet.
Press the cookies down slightly with a fork in a criss cross pattern.
Bake for 12 minutes.
Remove the cookies and sprinkle with finishing salt.
Place the cookies on a wire rack to finish cooling.
Nutrition Information:
Yield:
16
Serving Size:
1
Amount Per Serving:
Calories:

288
Total Fat:

14g
Saturated Fat:

5g
Trans Fat:

0g
Unsaturated Fat:

8g
Cholesterol:

38mg
Sodium:

406mg
Carbohydrates:

38g
Fiber:

1g
Sugar:

17g
Protein:

4g