There's nothing quite like a warm, gooey oatmeal chocolate chip cookie fresh from the oven. And when it comes to classic cookie recipes, it's hard to beat the combination of oats and chocolate.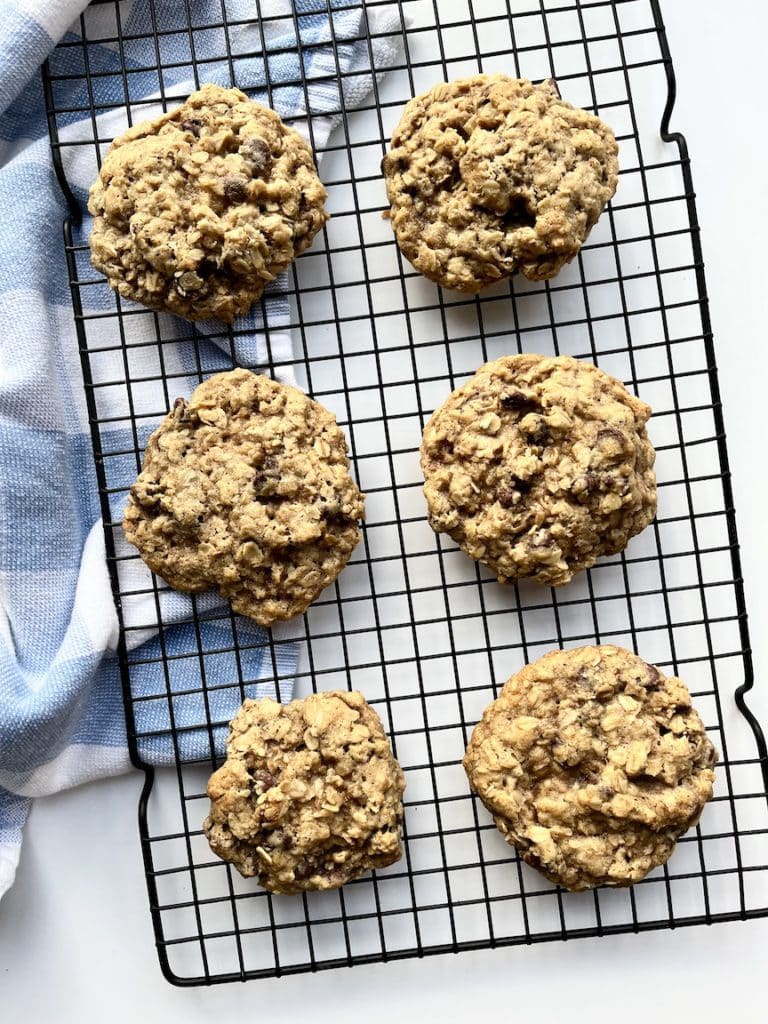 These oatmeal chocolate chip cookies are the perfect balance of chewy and crisp, with a hint of nutty flavor from the oats.
I actually almost prefer these oatmeal chocolate chip cookies to regular chocolate chip cookies.
These cookies are perfect to bring to neighbors or friends because they don't have any raisins in them! Oatmeal cookies with raisins can be a polarizing subject. You either love them or hate them and I hate them in cookies.
Of course if you love them you can substitute the chocolate chips for raisins.
Ingredients You Will Need:
To start, you'll need a few key ingredients. These include all-purpose flour, rolled oats, baking soda, baking powder, salt, unsalted butter, granulated sugar, brown sugar, ground cinnamon, eggs, and semisweet chocolate chips.
You'll also want to gather any desired mix-ins, such as chopped nuts or dried fruit.
How to Make Oatmeal Chocolate Chip Cookies:
To begin, preheat your oven to 350°F (180°C) and line a baking sheet with parchment paper.
In a separate large bowl, beat the butter and sugars together until light and fluffy.
Beat in the egg until well combined.
Add the dry ingredients (exclude oats) to the wet ingredients and mix until just combined.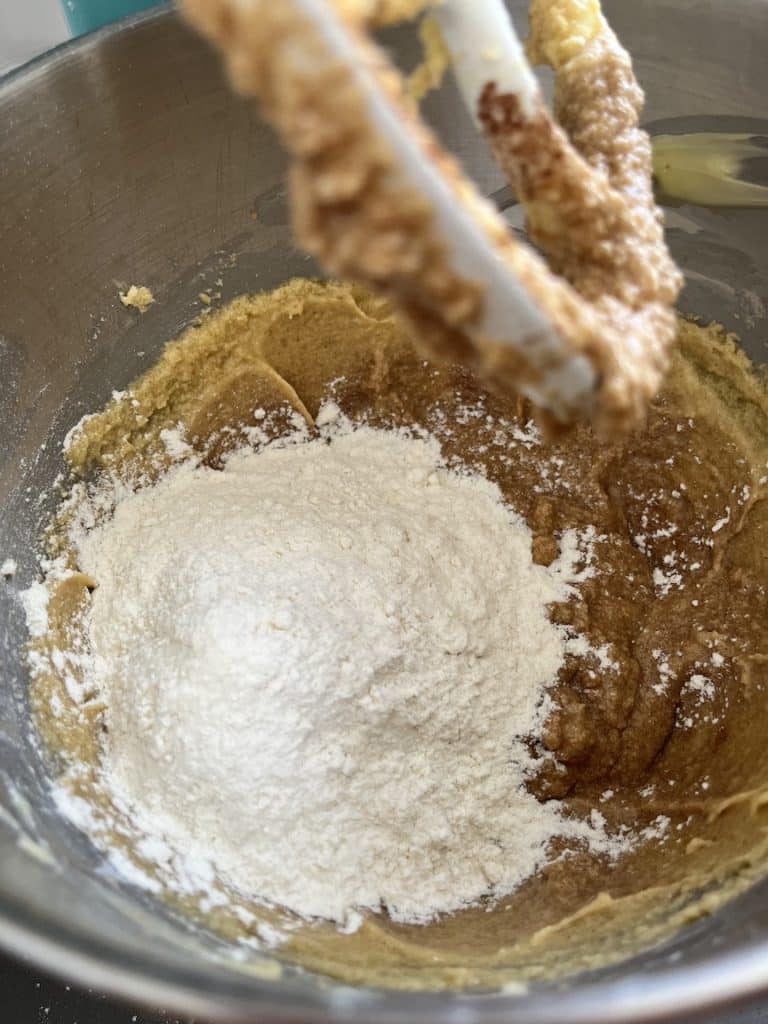 Stir in the oats.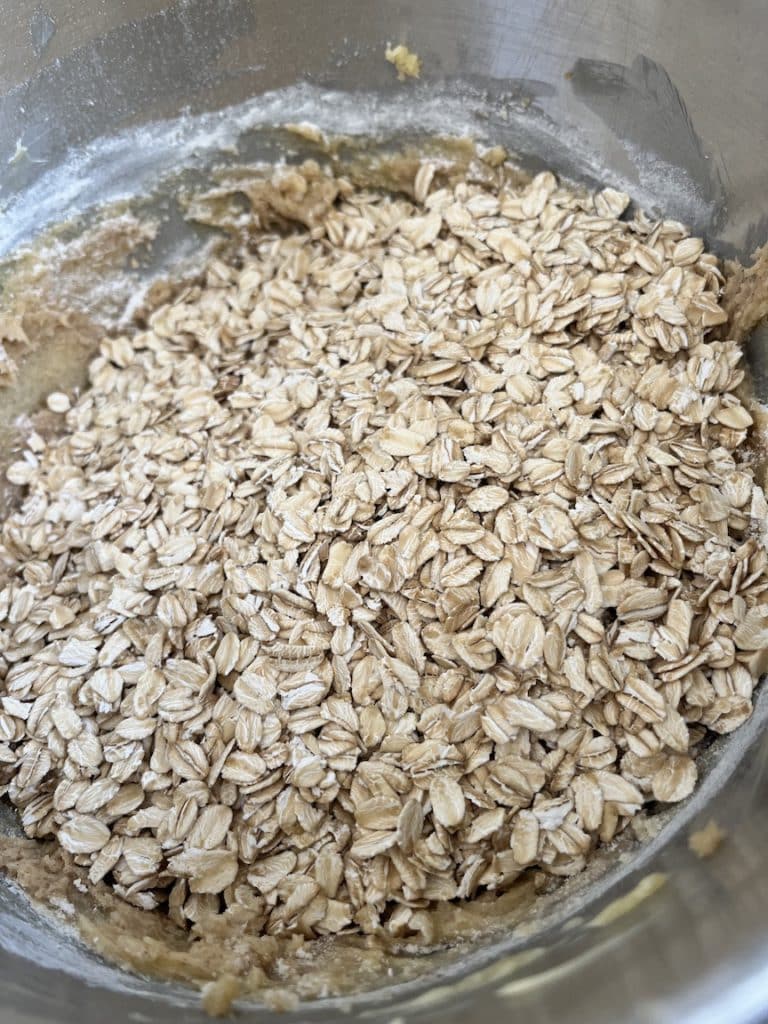 Fold in the chocolate chips and any desired mix-ins.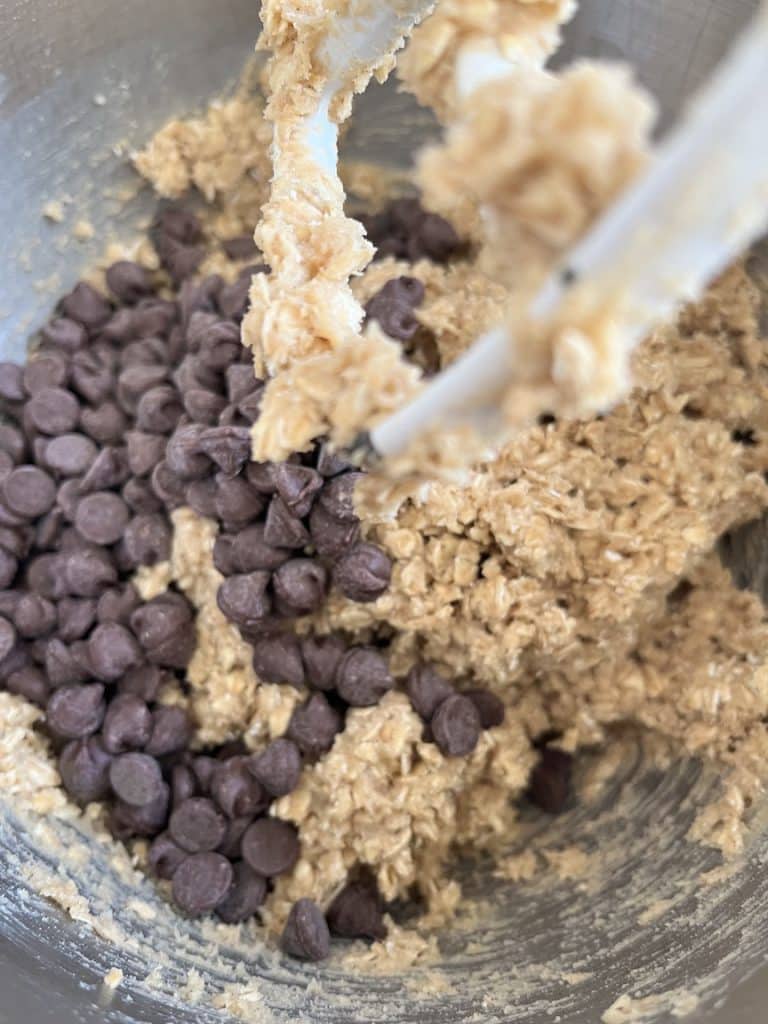 Drop spoonfuls of the dough onto the prepared baking sheet, leaving about 2 inches of space between each cookie.
Bake the cookies for 10 minutes, or until they are lightly golden around the edges.
Remove the cookies from the oven and let them cool on the baking sheet for a few minutes before transferring them to a wire rack to cool completely.
These oatmeal chocolate chip cookies are the perfect treat for any occasion. They are sure to satisfy your sweet tooth and become a new family favorite.
So next time you're in the mood for a classic cookie, give this recipe a try!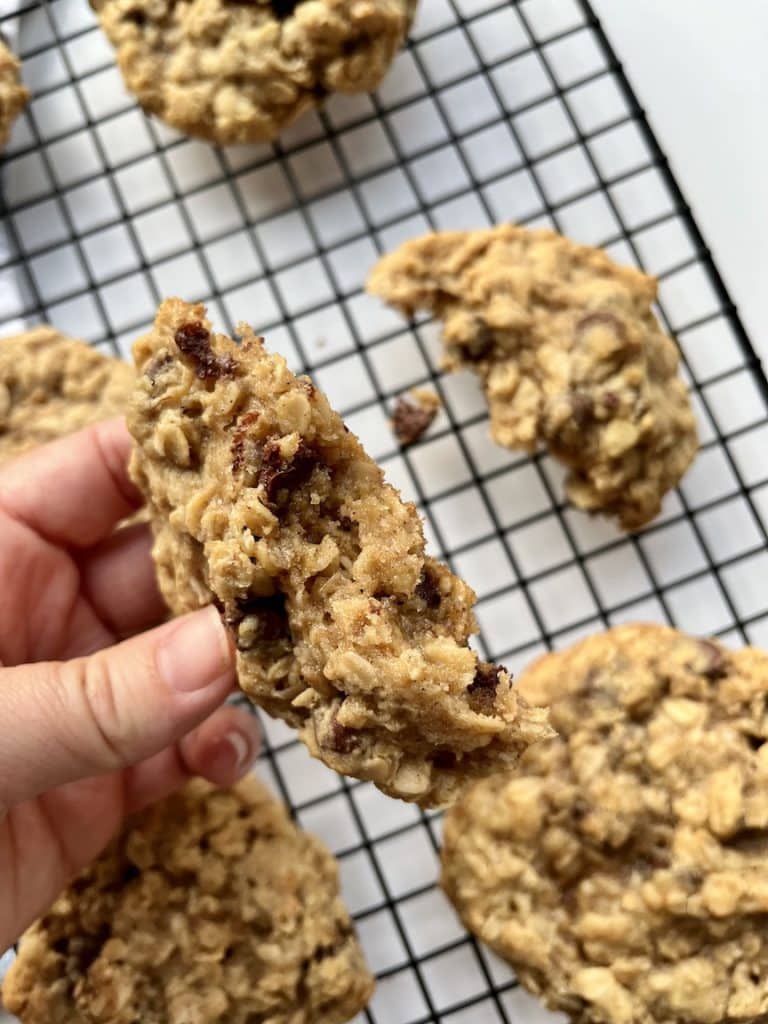 Make Ahead and Storage:
These cookies are great to make ahead. You can either make the dough ahead, scoop them into balls and freeze or you can cook the cookies and freeze them.
Either way they turn out delicious.
Already cooked cookies can be stored in an air tight container for a couple of days.
Other Delicious Cookie Recipes:
If you love cookies like I do try these other varieties.
Easy Classic Chewy Chocolate Chip Cookies
Gluten Free Chocolate Chip Cookies
The Best Lavender Cookie (Italian Biscookie)
Fortune Cookies For Every Occasion
Oatmeal Chocolate Chip Cookie Recipe: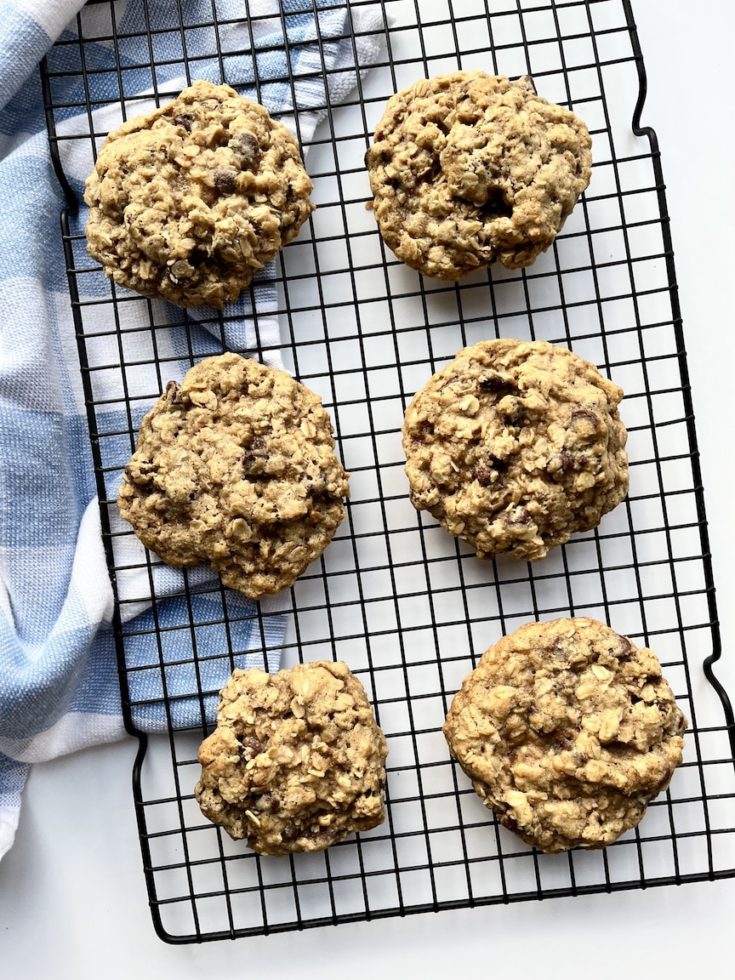 Yield:

18 cookies
The Best Oatmeal Chocolate Chip Cookie Recipe
The best oatmeal chocolate chip cookie recipe!
Ingredients
2 sticks softened butter
3/4 cup brown sugar
1/2 cup granulated sugar
2 eggs
1 teaspoon baking powder
1 teaspoon baking soda
2 teaspoons ground cinnamon
1/2 teaspoon salt
1 1/2 cup all purpose flour
3 cups old fashioned oats
1 cup semi sweet chocolate chips
Instructions
Preheat the oven to 350 F. Line two cookie sheets with parchment paper.
Beat the butter in a bowl of a stand mixer until soften. Add the brown sugar and granulated sugar until fluffy.
Add the eggs and mix to combine.
Add the baking powder, baking soda, cinnamon, salt and flour and mix to combine.
Stir in oats and chocolate chips.
Scoop out about 2-3 tablespoons worth of dough to form dough balls and place on the parchment paper lined baking sheet leaving about 2 inch spaces between the balls.
Bake for 10 minutes. Remove and let cool.
Nutrition Information:
Yield:
18
Serving Size:
1
Amount Per Serving:
Calories:

285
Total Fat:

15g
Saturated Fat:

9g
Trans Fat:

0g
Unsaturated Fat:

5g
Cholesterol:

48mg
Sodium:

249mg
Carbohydrates:

37g
Fiber:

2g
Sugar:

18g
Protein:

4g